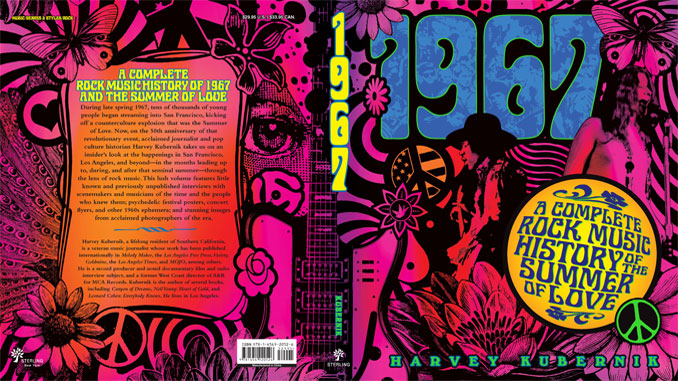 Whilst busy at work contributing to Harvey Kubernik's grand new 1967: A Complete Rock Music History of The Summer Of Love book, guess what sounds I kept my faithful Pig Player fully loaded at all times with from that half-century-old season?
01. Heroes And Villains  
(Beach Boys)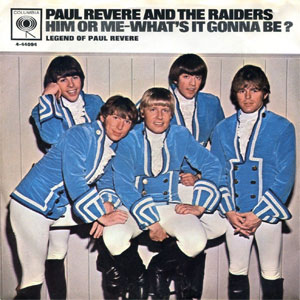 02. Him Or Me (What's It Gonna Be?)
(Paul Revere And The Raiders)
03. Waterloo Sunset  
(Kinks)
04. When I Was Young  
(Eric Burdon and the Animals) 
05. The Girl I Knew Somewhere  
(Monkees)
06. Bowling Green  
(Everly Brothers)
07. You Got What It Takes  
(Dave Clark Five)
08. Pay You Back With Interest  
(Hollies)
09. She May Call You Up Tonight  
(Left Banke)
10. The Rain, The Park And Other Things  
(Cowsills)
11. Twelve Thirty  
(Mamas And The Papas)
12. Transparent Day  
(West Coast Pop Art Experimental Band)
13. I Was Made To Love Her  
(Stevie Wonder)
14. To Love Somebody  
(Bee Gees)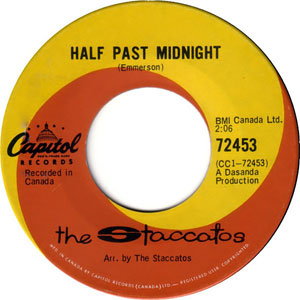 15. Half Past Midnight  
(Staccatos)
16. Love Is All Around  
(Troggs)
17. Cornflakes And Ice Cream  
(Lords Of London)
18. Brown Shoes Don't Make It  
(Mothers Of Invention)
19. If You're Thinkin' What I'm Thinkin'  
(Dino, Desi and Billy)
20. Are You Experienced?  
(Jimi Hendrix Experience)
21. Dandelion  
(Rolling Stones)
22. Death Of A Clown  
(Dave "Death Of A Clown" Davies)
23. Friends Of Mine  
(Zombies)
24. Happy Jack  
(Who)
25. Baby, You're A Rich Man  
(Beatles)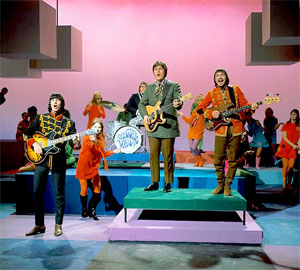 26. Flying On The Ground Is Wrong  
(Guess Who)
27. Groovin'  
(Young Rascals)
28. She'd Rather Be With Me  
(Turtles)
29. Casino Royale  
(Herb Alpert And The Tijuana Brass)
30. I Second That Emotion  
(Smokey Robinson And The Miracles)
31. Have You Seen Her Face  
(Byrds)
32. Expressway To Your Heart  
(Soul Survivors)
33. Don't Go Out Into The Rain  
(Herman's Hermits)
34. Electricity  
(Captain Beefheart And His Magic Band)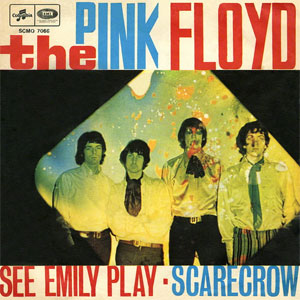 35. See Emily Play  
(Pink Floyd)
36. Gentle On My Mind  
(Glen Campbell)
37. Jimmy Mack  
(Martha And The Vandellas)
38. Come On Down To My Boat  
(Every Mother's Son)
39. Little Games  
(Yardbirds)
40. Darling Be Home Soon  
(Lovin' Spoonful)
41. The Boat That I Row  
(Lulu)
42. Higher And Higher  
(Jackie Wilson)
43. Sit Down, I Think I Love You  
(Mojo Men)
44. Cold Sweat  
(James Brown)  
45. Don't Sleep In The Subway  
(Petula Clark)
46. Mirage  
(Tommy James And The Shondells)
47. Sweet Soul Music  
(Arthur Conley)
48. Nobody But Me  
(Human Beinz)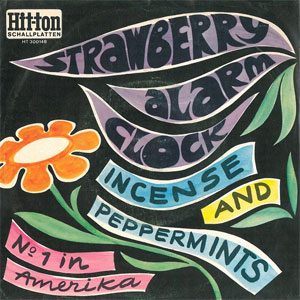 49. Incense And Peppermints  
(Strawberry Alarm Clock)
50. Apples, Peaches, Pumpkin Pie  
(Jay And The Techniques)
51. Bernadette  
(Four Tops)
52. It's Getting Harder All The Time  
(Mindbenders)
53. The Letter  
(Box Tops)
54. There Is A Mountain  
(Donovan)
55. Yellow Balloon  
(Yellow Balloon)
56. Let It All Hang Out  
(Hombres)
57. Soul Finger  
(Bar Kays)
58. Here Comes My Baby  
(Tremeloes)
59. Bottle Of Wine  
(Fireballs)
60. Fakin' It  
(Simon And Garfunkel)
61. Gimme Little Sign  
(Brenton Wood)
62. We Had A Good Thing Goin'  
(Cyrkle)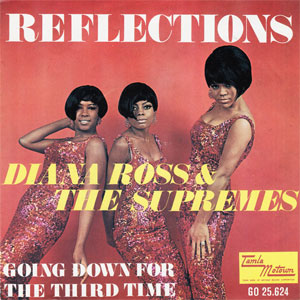 63. Reflections  
(Supremes)
64. You Can't Do That  
(Nilsson)
65. Western Union  
(Five Americans)
66. It's The Little Things  
(Sonny And Cher)
67. I Dig Rock And Roll Music  
(Peter, Paul and Mary)
Now, to find out all about all the stories behind these songs – and so much more as well – Be Sure to grab the 1967 book Right Now, Right Here. Consider it Required Reading for Pop Diggers everywhere!