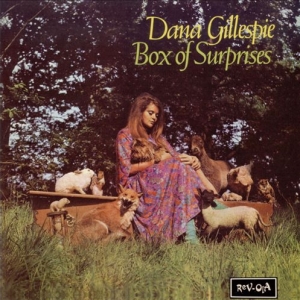 On her '69 sophomore longplayer, Dana takes over the songwriting credits, taking full advantage of it. With Savoy Brown behind her, and Mike Vernon in the producer's chair, one would guess that the result must've been as blue as blues can get, while it's just as stylistically varied as Foolish Seasons.
With the above personnel made obvious only by the title tune, there's also at least two tracks (Like I'm A Clown, I Was A Book) worthy of the mod-stompin' shoulda-been-a-hit tag , already stuck firmly onto previous year's You Just Gotta Know My Mind.
She revisits the acid folk of the debut LP's title tune, and gets even moodier with the pair of ballads recalling The Zombies (When Darkness Fell), or The Swinging Blue Jeans' take on You're No Good with and additional Eastern touch to it (I Would Cry).
As a bonus, we get four sides of pre-debut singles, of which Page's freaked-out fuzz solo in '65's Thank You Boy makes the addition worthwhile on it's own.
[Releases by Rev-Ola 2008]