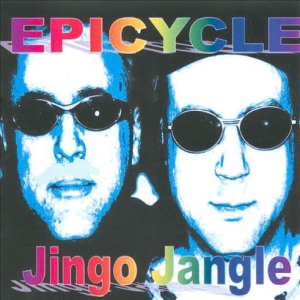 While waiting for a chance to get themselves out of the DIY concept and right into the middle of the corporate world of mainstream pop, where they obviously belong, the Clark brothers keep churning out B-bands influenced pocket symphonies that wouldn't sound out of place on any of the two Jellyfish albums … or at least their Fanclub box of unreleased stuff.
Mixing vintage inspiration with moderndaze sounds is, a goal they're after right from the opening 8-Track Mind, by way of CSN-covering-'65-era-Byrds-turning-into-an-exemplary-contemporary-powerpop. The following Girls Don't Rule My World, sounds like E.L.O. using "cheap tricks", and whenever slowing things down to a ballad level, they sound like either one of the "musical-twins born 2 days and an ocean away" (Day For Night – Brian / You And Me – Macca).
Amongst all the Jingo-Jangling, there's an occasional slightlydelic moment or two to be heard as well. Lazy Jane is pure late'60s Lennon, while Club Marmalade (Trip) is a quirky little popsike to be filed alongside Andy Partridge at his most lysergic … which would probably be some of The Dukes' releases.
Catch them at some of the next IPO festivals all over the globe, and until then, keep Epicycling in Cirkles to the sounds of Jingo Jangle.
[Released by Cirkle 2008]