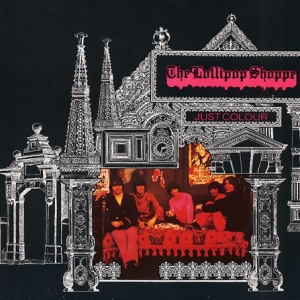 Fred Cole, the lead singer of The Lollipop Shoppe, left quite an impression on two different kinds of generations. Their You Must Be A Witch is considered for one of THE nuggets that started the ball rollin' and thumblin' when it comes to the '60 garage punk revival sometime in the '80s. By the time the above mentioned ball was in its full swing, he formed Dead Moon in 1987, setting the pace for what was soon to become known as grunge.
As soon as the 'Shoppe's debut single on Uni hit the lower reaches of the '68 charts, an album was rush-released as usual, displaying the same kind of a punk-ish attitude. An obvious Arthur Lee influence is what sticks out as an omnipresent constant throughout the whole thing, but it's something that Cole had never tried to hide.
None of the entries really match the standard of their signature tune, but it sure is a set worth checking out, chock full of more than decent garage-punk (Who'll Read The Will, Don't Look Back, It's Makin' It, You Don't Give Me No More), folk-rocking jangle (Baby Don't Go, Don't Close The Door On Me), Love-doing-The-Stones kind of stuff (It's Only A Reflection, It Ain't How Long, I'm Gonna Be There), along with Eastern-tinged psych work outs as well (Sin, Someone I Know).
[Released by Rev-Ola 2008]