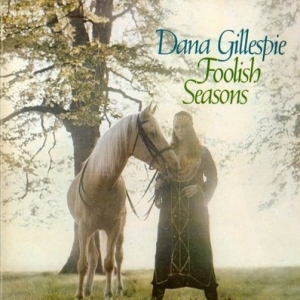 Mostly known for her latter days blues styled offerings, or most notably, her '80s hit Move Your Body Close To Me, Dana Gillespie started out as another mid'60s Pye-girl, eventually leading to this overlooked folky popsike gem of 1968 Swinging London.
Befriending some of the coolest boys about town on her way, resulted in Donovan writing the opening riff-laden mod stomper You Just Gotta Know My Mind, with Jimmy Page providing the guitar licks, as well as Mike Vickers and Wayne Bickerton being responsible for the arrangements and production respectively.
Though with Dead and Hard Lovin' Loser it was already apparent that it's the moodier blues'n'jazz induced stuff that suits her the best, there's also some orchestrated folk rocking (Tears In My Eyes, Where Will You Be), Dusty Springfield-like blue-eyed soul (Can't You See I'm Dreaming), some baroque Latino vibes (Souvenirs Of Stefan).
Or even acid-folk (title tune), that she handles just as well, while another pair of highlights, must be the covers of Life Is Short and London Social Degree from Billy Nicholls' equally neglected classic of the popsike genre, Would You Believe, released the previous year.
Being the first ever CD re-issue of the album, Foolish Seasons is the perfect way to meet the other side of Dana Gillespie.
[Released by Rev-Ola 2006]