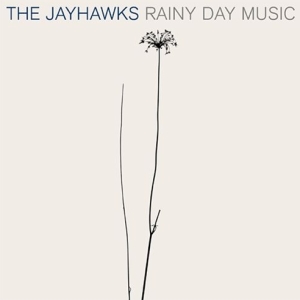 An aptly titled record. Although it came out in the spring it has a decided autumnal spirit to it. The opening number, Stumbling Through The Dark, (co-written with Matthew Sweet, but without his inclusion, though he contributes some vocals on other tunes) softly ambles along as the plinks first of banjo and electric guitar and then producer Ethan Johns' electric piano taps like drops from a passing warm front.
All while Gary Louris' vocal and his harmonizer covers you with the warmth of the melody. The song makes reappearance at the end of the record in a sparer guise.
Tailspin brings to the fore Louris' inner Tom Petty (Shelter period) overlaid with a Sweetheart Of The Rodeo Byrds, courtesy of new recruit Stephen McCarthy's pedal steel, one time Eagle Bernie Leadon's banjo and the harmonies augmented by Sweet and Chris Stills. It's as pretty as a brook flowing with the aftermath of the previous shower.
The sparser ballad All The Right Reason has a keening lead vocal and patches of soothing harmonies. Then comes the title tune with more regret, though countered by its mid-tempo pace and the jangle of an acoustic guitar, tinkle of a piano and the steady clink of a tambourine.
Drummer Tim O'Reagan gets to step out front on two self-penned numbers. First is the decidedly Bowiesque (circa 1969) ballad Don't Let The World Get In Your Way. The second, another ballad, is Tampa To Tulsa.
Marc Perlman's one contribution, Will I See You In Heaven, is a lovely, doleful Everly Brothers-style ballad. Lastly I'd like to mention the song that starts "Here comes the weather/It's looking like another storm," Angelyne, which countervailingly is almost spritely in its carriage.
The initial shipment came appended with a second disc. The first track is a semi-rocker, touched with a bit of Southern Boogie called Fools On Parade (which came out before on a Spanish mag's giveaway disc).
There are demos of the unreleased tunes Say Your Prayers and Caught With A Smile On My Face. There are "acoustic versions" of All The Right Reasons and Tampa To Tulsa. Last is a live solo, acoustic, echoey performance by Louris of Waiting For The Sun [Hollywood Town Hall].
[Released by American 2003]
The Jayhawks website