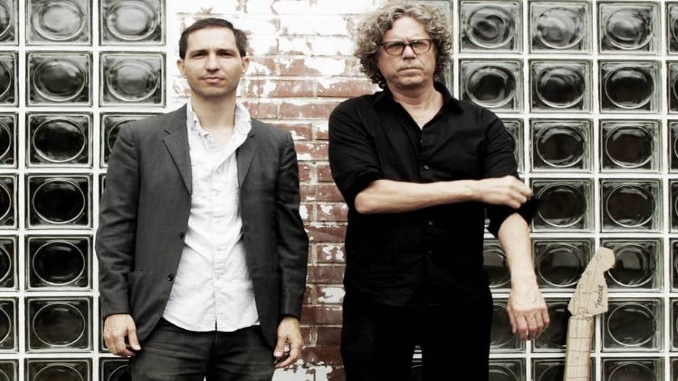 Not to be confused with the old English plurals or the Finnish combo, this is a duo (Americanized pun intended it seems) composed of Gary Louris (Jayhawks) and Django Haskins (Old Ceremony). Though recorded in The Pinebox, the construction has that home studio feel: vocals, acoustic guitars, synthesized percussion & sound, and electrical efx, mostly. That being said the whole feels more experimental than some innate creation.
The record starts off with the radio friendly, mid-tempo, pop-rocker In Every Window. The synthesized percussion overwhelms to a degree, but the vocals are strong melodically and the guitars are the true propulsion. The guitar solo has that classic Byrdsian psych feel, while the pulsing bridge vocals' lyrics heighten the song's creepiness; think Rear Window if it was about observing "Miss Torso," and there was no Grace Kelly.
On the opposite end is the pensive Night Falls Early: spare with vocals — mostly in harmony with small breakouts in counterpoint — acoustic guitars and the soft hum of electrical efx and reverb.
My favorite part of the album is the middle: Middle Distance, Make an Entrance and Sullivan's Ghost. The two bookends are rockers, of a sort, with the sandwiched number reminiscent of the best of Gordon Lightfoot. Middle Distance rides in on a familiar guitar riff, the first verse rhythmically rises and falls after the pattern of it, in its second half the vocal harmony blossoms forth. The chorus gives it a kick forward, yet the last vocal segment is all sweet and airy. For the second verse they introduce some ganged commenting backing vocals. And after another chorus the bridge shifts the pattern (lifted somewhat from Pulp's Common People), turning psychy with its vocal efx and guitar. With the return of that opening guitar riff it all ends right there. Make an Entrance is a spare, acoustic guitars and vocals number: sweet finger-picking and melody. Sullivan's Ghost seems to be a historical tale about something my middle school didn't cover, but its 15-second chorus, a Lovin' Spoonful/Levine-Resnick hybrid, will stick in your head longer than anything from your seventh grade Civics class.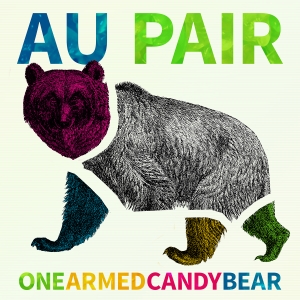 Baby on Trial ends this platter with an alluring, breezy pop-rock tune, maybe the closest they finally get to Everlyness, about a relationship's doubts and fears, seemingly.
While the world awaits the forthcoming Jayhawks album this disc might end up being just a footnote. But there are whole novellas seemingly found in David Foster Wallace's; and on an overcast, dreary day like today, if you are lucky enough to have a nice fire crackling away and a couch to stretch out on, Au Pair would be some welcome companions.