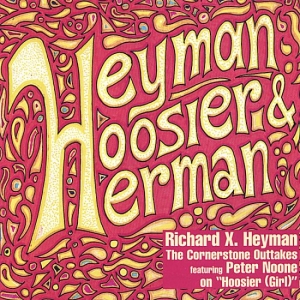 Richard X. Heyman is one of the trubadours of the contemporary New York scene balancing between the statues of an independent pop icon and mainstream artist, whose come-back after two albums from the '80s/'90s transition was something to be waited for for seven long years.
For the most patient ones, the Cornerstone album from 1998, was a pleasant surprise full of jangly Rickenbackers, muliplex harmonies and melodic wizardy and at the same time, it was exactly what they were waiting for after such a long creative acumulation that simply exploded, this time around unrestricted with commercial rules under the shelter of the Permanent Press label.
Trying to shorten another waiting-period, the fans' hunger is deceived with another melodic pill with an effect even enrichened with the presence of Peter Noone, remembered for his role of Herman leading the Hermits back in the sixties. Naturally, the song featuring his lead vocals, Hoosier (Girl), is the opening track, evoking the memories of some of the Top 10 lists from the second half of the mentioned decade.
It's followed by Holding On which is holding on to Heyman's usual jangle-formula that can be heard all over the CD in a combination with a line of well known influences like the B-Boys harmonies with an obviously unfinished, but still perfect piano based background in A Little Drive, the garage Kinky riffage in Why Can't She See Me? or the Dylan-like protest folk-rock aproach of Until The King Comes Down.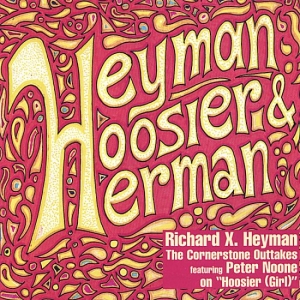 The discreet call for the American tradition can be heard in the country-pop fusion Monk's Hollow and at last but certanly not least goes the best Tom Petty tune that he's never written, World Of Indifference with it's BIG guitar riff.
Having Peter "Herman"" on the record surely contributes to the "wight" of the project but it all returns to him because the connection with such a talent like Richard is, really can bring him to the surface of the, media-wise pretty neglected, "oldies" tours. It also adds a new, almost resurrective dimension to Heyman's work that may be used in the revitalisation of the long forgotten careers.
[Released by Turn Up! 2000]