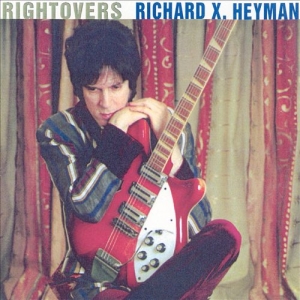 After being available to only a handful of "Basic Glee Choir" members, the "leftovers" of the Basic Glee sessions are finally being put to the "right" side of things, by being made available to the rest of us mortals too.
The above content will be downloadable as a whole, or partially, through most of the biggest online retailers, and the reason why you should get it is as simple as it can be ….. it's just as good as the other half of the "lucky bastards" that managed to sneak into the official version of the album the first time around.
There's more than enough left of the usual power-pop essence, carried on the Byrds' wings, such as the opening Where Are You Now, The Perfect Crime, The Far Cry or Take Me Back, as well as some noisy rawk-outs, of which the highlight spot must go to the Northern Soul stomper Too Little Too Late.
The two of my personal faves though, are the slightlydelic Buffalo Springfield-like sophistication of Will Me Away, and the semi-acoustic upbeat folky jangler As Long As The Wild.
No problems for Richard then, as long as the left-overs are right enough, he just gotta keep 'em coming … from whichever side.
[Released by Turn Up 2005]