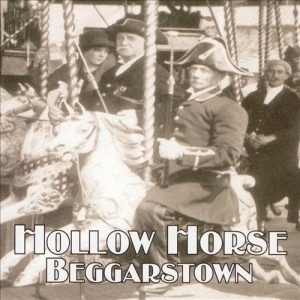 Even though it comes from Glasgow, on the back of this "horse" you won't see the usually expected "riders" such as Alex Chilton or Brian Wilson. Instead, you'll see a bunch of other, just as great ones.
Masterminded by the ex-China Crisis keyboardist Brian McNeill, it's no surprise that the production occasionally brings to mind some of the brightest moments of the '80s British pop. Besides the obvious '60s melodicism, it's actually not too far from where the songwriting takes you too.
The opening Forget That Girl might be just what the American Tears For Fears would've sounded like, with therefore, much more Byrds than Beatles references. Then, there's a whole bunch of what someone once described as "intelligent pop", due to the clever arrangements and melodic unpredictability.
Recalling equal parts of Elvis Costello, Prefab Sprout (Wait, Do What You Do Besta …) or Style Council sophistication as heard in I'm Left Wondering or Love One Another, while Half Way There is kinda like a bit more soulful Beautiful South. Just for the good measure of it, there's also some rootsy, accordion ridden C & W singalong in Right Beside You.
So, never mind if it really is your cup of tea, I'm sure you wouldn't mind a round or two on the back of the Hollow Horse.
[Released Tortoise 2005]