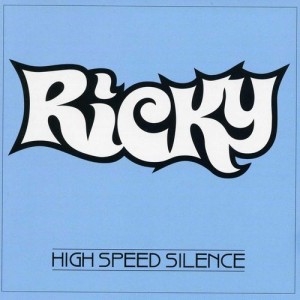 Right on time, comes Ricky's second round of summery festival-friendly vibes, continuing where they'd left off with their last year's debut album, and making it clear that "the summer sun still echoes" and that it will continue to do so, as long as we have Ricky around.
Right from the opening Easy On You it becomes clear that the production is taken a step forward, making the sound fuller, and sometimes giving it an almost stadium-sized power, as heard in the next one called Running, where they actually mix it with a kind of a happy-go-lucky Hermits feel.
Of course, the sunshiny folk-rock in the vein of their Scottish soulmates, Cosmic Rough Riders, is always an option, as best represented by the pair of Mise-en-scene and Sonny Barger, or the single that brought them back to the public eye, the Boo Radleys/Beach Boys mutant That Extra Mile, or the Byrdsy chime put through the power-pop crunch of The Kick Inside, that is sure to make you "feel a whole lot better", and the closing Paul Simon-ish subtlety I Can Lead You To War might be that "silent" part of the "high speed".
It seems like this could be the year that could definitely high speed Ricky out of the silence!
[Released by Beat Crazy 2005]