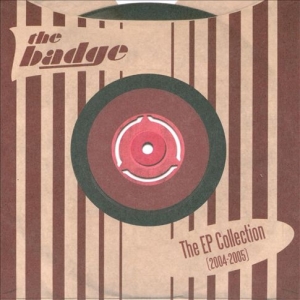 The first thing that a title like this brings to mind, must be those nice little See For Miles collections, focusing on the mid '60s Brit-invasion bands, and The Badge is a band that is appropriate as any for the continuation of the concept, even though their sound relies more on the second half of the decade.
The first of the three EPs, which also appears to be the highlight of the set, shows them proudly wearing their late'60s-post-mod-psych "badge", along with the productional assistance of the appropriately chosen "Larriott-McLane" team.
What might be considered a slight stylistic "detour", is a tad rawer than usual, Super Fine! freakbeat opener, while the following Make Me Happy, takes it back towards the more usual Small Faced-Weller heavy "organ-isation". The slightlydelic one called The Jockey's Fields also adds some more familiar Weller vibes before the closing folky popsike tribute to Scarlett Johannson.
The second EP is a strong a reminiscent of Elvis Costello at his most power-poppin', as heard in the pair of Spacey and Mixing Signals, while the third one's highlights include another piece of "heavy soul" with a touch of Beatles, called Random Road, and yet another mellotron-ized Beatlism by way of Costello again, in Count On Me Now.
Later in the year, a regular full-length is due out, which is supposed to feature some of the tracks from this collection, along with some brand new, expectedly groovy popsike.
[Released by Detour 2005]