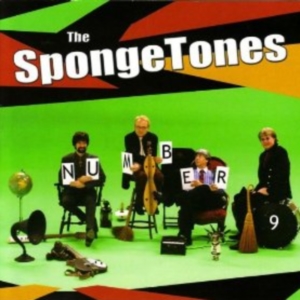 Even though this is actually their sixth regular album (if you count the Thorn Apart mini album), thanks to the number of references throughout their 25 years long career, The Spongetones are surely among the bands that are allowed to use even more Beatles references whenever they feel like it.
Hence, the new album title does encompass all of their past releases, including the Mersey Christmas and the demo-collection Beat The Spongetones. Five years after the release of the Odd Fellows, the fellows are back with another piece of Mersey splash.
They set things straight right from the opening Raspberry flavoured early Beatlism of Anyway Town, continuing with the moderndaze Mersey ballad Alayna and the Andy Partridge-like Beatly quirkiness called Bring It All Over Me.
Then they slow it down again for another, almost proggy, McCartney-ish ballad Metal Mother World, with some additional Wilsonian harmonies, revisiting the formula in Future Perfect, which is a bit more like post-Beatles Macca, while Still Life takes us towards the man's most melodic mid'60s beat, and while still within the period, there's also a pair of pure Lennonisms called The One That Gets You and Other Girls.
Along with the Vinyl Kings' albums, this might be considered as one of the most original obvious tributes around these days, so even though it might not be so "revolutionary" as the other "number 9", number 10 will be more than welcome!
[Released by Loaded Goat 2005]