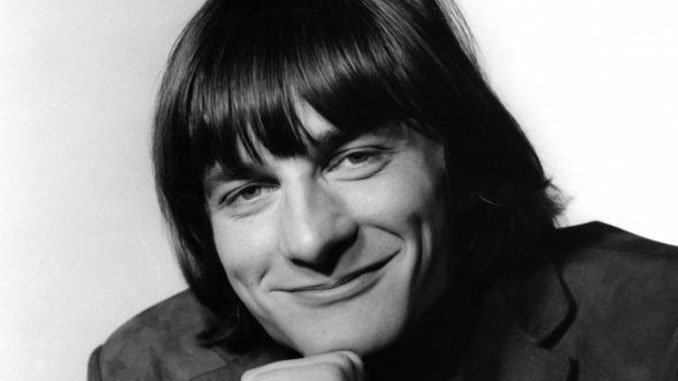 Today Harold Eugene Clark would have been 72. After years of drug abuse and heavy drinking he died of a heart attack the 24th of May 1991. He was only 46.
I have added an article my friend Hans Olofsson wrote 1991 (Swedish) in the magazine Now & Then. Hans included ten of his favourite Gene Clark songs as always in good taste. But with Gene it was hard to go wrong and for me all his albums are essential.
Gene Clark – En hyllning
Gene Clark finns inte med oss längre. Detta hemska faktum berördes inte i dagspressen annat än med ett kallt konstaterande. Vi andra förstår fortfarande inte att Genes mjuka röst aldrig kommer att höras igen.
Lördagen den 25 maj (1991) hittades Gene Clark död i sitt hem i Los Angeles. Dödsorsaken var inte känd vid tidpunkten för upptäckandet. Men egentligen kom beskedet inte som någon större överraskning. Gene Clark levde ett hårt liv under många år och hans dåliga självförtroende fick honom att då och då falla djupt ner i träsket.
Att hans produktion till åtminstone tre fjärdedelar ändå är så fantastisk vittnar om att här fanns talang utöver det vanliga. Gene Clark var i början den stora stjärnan i Byrds, något som märktes då samlingen Preflyte först såg dagens ljus 1969.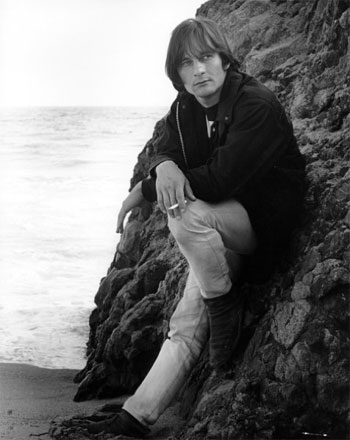 Skivan innehöll inspelningar från Byrds första sessioner 1964 och Gene stod som låtskrivare till tio av elva låtar.
Han dominerade även debutalbumet Mr. Tambourine Man. Det har ofta talats om Clarks flygrädsla som orsak till att han hoppade av Byrds i början av -66, men det är inte hela sanningen.
Istället var det nog så att hans osäkerhet medförde att de starka viljorna Jim McGuinn och David Crosby kunde utmanövrera honom och hans låtar.
Ett typexempel är She Don't Care About Time, B-sida på Turn! Turn! Turn!. Denna låt såg McGuinn och Crosby till att ta bort från den efterföljande LPn bara för att få mer utrymme för sina egna låtar.
När hans solodebut, With The Gosdin Brothers, kom ut 1967 fann vi elva helt nya egenhändigt skrivna låtar, av vilka åtminstone sju-åtta höll mycket hög klass. Tyvärr kom den ut nästan samtidigt som Byrds mästerverk Younger Than Yesterday och glömdes därför snabbt bort.
Gene Clarks fortsatta vandring (som vi kommer att redogöra mer utförligt för i ett framtida nummer) gick senare på slak lina, men trots detta höll hans produktion ofta hög klass. Som avslutning och aptitretare inför den riktiga Gene Clark-artikeln kommer här tio Gene Clark-låtar som ingen får vara utan.
She Has A Way
Denna mjuka poplåt såg officiellt dagens ljus förrän på Preflyte LPn 1969, i en första skissartad version. Trots sin enkelhet anade man att här fanns mer att hämta, och förhoppningarna bekräftades när den färdiga versionen dök upp på Never Before 1987.
I'll Feel A Whole Lot Better
Är naturligtvis en fantastisk Beatlesinspirerad sak, där Genes tamburinspel kom perfekt till sin rätt och nästan konkurrerar ut den där berömda Rickenbackern. Det är inte förvånande att bland annat Tom Petty, Flamin' Groovies och Three O'Clock spelat in den.
She Don't Care About Time
Platsar på Topp Tio över klassiska B-sidor. Gitarrerna, som går igen hela låten och stämsången (för att inte glömma sticket) gör den till en av Byrds starkaste låtar.
The World Turns All Around Her
En doldislåt från Genes skarpa penna. Jag älskar den urskiljningslöst och det beror nog på den härliga uppåtpopkänslan som finns i låten – för att inte tala om stämsången.
Echoes
Det var Leon Russels produktion som gjorde låten. Stämningen och spänningen lyfter låten till oanade höjder. Genes röst guppar med i kölvattnet.
Train Leaves Here This Morning
Från mästerverket The Fantastic Expedition Of Dillard And Clark (tillsammans med Doug Dillard) är det svårt att välja ut något favoritspår. Efter mycket tankearbete får det dock bli denna låt, där Gene verkar sjunga oengagerat, men hans släpiga sång passar låtens stämning perfekt.
Life's Greatest Fool
1974 satsade skivbolaget Asylum hårt på Gene med LPn No Other. På konvolutet finner vi honom poserande i sidenbyxor, uppknäppt skjorta, flera halsband och det vete fan om de inte sminkat honom också. Albumet börjar också storartat med Life's Greatest Fool som stavas m-ä-k-t-i-g – inte minst på grund av körerna i bakgrunden.
Something About You
Genes sista riktiga solo-LP, Firebyrd, är underligt nog hans kanske mest bortglömda platta. Tillsammans med producenten Andy Kandanes har han nämligen skrivit några av sina bästa låtar. Refrängen på Something About You har slitit nålen många gånger.
Rain Song
Och som om det inte var nog ligger denna ultimata hit på samma sida.
Gypsy Rider
…från LPn So Rebellious A Lover, där Gene samarbetar med Carla Olson. Här det dock bara Gene som får stila och hans röst blev nästan bättre med åren. Det visar inte minst denna lugna, stämningsfulla låt, där Genes röst nästan kliver ut ur högtalarna. Hela LPn har för övrigt en lugn och avspänd stämning.
HANS OLOFSSON
Ursprungligen publicerad i Now & Then # 4, 1991.
[Torpedopop 2003]
Here is a playlist with all ten songs: