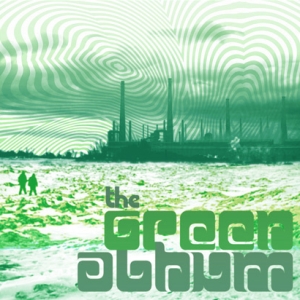 It's been quite a while since I'd last heard a concept album in the truest '60s-psych sense. Come to think of it, has there REALLY been anything that comes close enough to the likes of S.F. Sorrow, Ogden's, Tommy? It might sound as an exaggeration, but this one, coming from a Californian you've probably never heard of, seems like a contender …
Exaggeration it is, but its close enough for you to be reminded of the above mentioned genre defining classics. In short, it's 2028, and the amplified rock music as we know it, has been outlawed by "The Darkness", until two bothers, armed with electric guitars, decide to fight for the freedom of the "people of the burning sun", and win.
Incidentally, the songs with (more than) familiar titles get caught not only by eyes, but ears as well, with Mr. Jones sounding like Dylan fronting a fuzzy garage punk combo, Maybe Tomorrow being a classic piece of Britsike, by way of Syd-fronted Floyd, while The Inner Light might as well pass for an instrumental sequel to the one we all know.
Besides these, the opening Electric Guitar is a folky lament that sets the spooky tone of the story in a pretty convincing way, People Of The Burning Sun could make a great Sun-trilogy with The Misunderstood's Children Of The Sun and I Can Take You To The Sun, and The Answer is pretty much what Noel Gallagher is aiming at while trying to re-write the Lennon songbook.
A concept for the generations to come, to both learn about our past, and fear for their own future!
[Released by Zobal Global Recordings 2008]