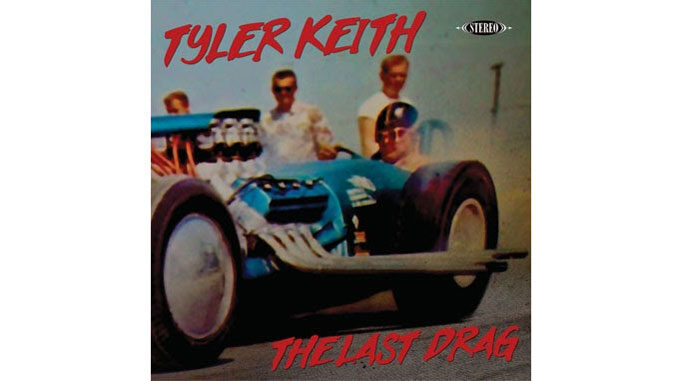 20 short comments regarding my personal favorites among albums recorded in the last year, or so. Hopefully, the spread between genres will allow everyone to find something new to dig, no matter what type of music you are into.
1. Tyler Keith: The Last Drag
The fact that Neckbone Tyler Keith is an artist who is part of Dennis Black and Robert Wyatt's recently launched the aptly named Memphis label Black and Wyatt Records bodes well for the future – both for the company, Tyler Keith and every listener who want to emphasize the joy and excitement in unpolished rock'n'roll.
2. Country Westerns: s/t
As stated before, this self-titled debut album on Fat Possum Records exemplifies how the American rock tradition can be carried on and developed at the same time.
3. Swampmeat Family Band: Muck
As PopDiggers maintained, Muck! is the second album from Swampmeat Family Band, which sports rough Anglo Americana fused with the best parts of Low Cut Connie. On PNKSLAM Recordings.
4. The Reflectors: First Impression
This debut album from this LA four-piece combo was described earlier (and rightly) as an energetic attack on pop added with a useful dose of punk. First pressing was sold out quickly, but German Time For Action Records pressed another round and Spanish Snap!! Records has also put First Impression out on CD.
5. Black Lips: The Black Lips Sing In A World That's Falling Apart
On this their ninth studio album, The Black Lips continue to excel as depraved mischief-makers – but this time they tend to cuddle country music harder than ever before. On Fire Records.
6. The Speedways: Radio Sounds
Radio Sounds on Beluga Records is the full band debut of The Speedways – a quartet from London that carves out power-pop in classic style with a pinch of new wave that gives extra spice, which makes The Speedways sound like a re-incarnation of The Searchers à la 1979.
7. César Vidal: s/t
When César Vidal (Caesar's (Palace)) releases his first solo album, the result is classical pop music seasoned with just so much psychedelia that it is not impairing the listening experience.
8. The Yum Yums: For Those About To Pop
As previously noted, Norway's stronghold of power pop meets the high hopes that have been accumulated by seven years of waiting since the last album.
9. Old 97's: Twelfth
After 27 years in the record business and a dozen studio albums, Old 97's continue to hone their style in the "alternative country" realm with the advantage of benefiting from experience (on According To Our Records).
10. The Fleshtones: Face Of The Screaming Werewolf
We're very happy that the graveyard is full and that The Fleshtones are pardoned for living – a pardon which this umpteenth album (on Yep Roc Records) justifies by far.
11. Kurt Baker: After Party
Without further ado, Kurt Baker – with the help of his old pals – picks up the straight forward pop tunes again on his fifth studio album After Party, released on Steven Van Zandt's (Little Steven) Wicked Cool Record Co..
12. Habibi: Anywhere But Here
Habibi ("my love" in Arabic) is an Iranian-American, rock band based in Brooklyn, New York that formed in 2011. Their second album, Anywhere But Here on Muddguts Records, contains garage rock with psychedelia and sixties girl group harmonies.
13. Fantastic Negrito: Have You Lost Your Mind Yet?
Have You Lost Your Mind Yet? is another "Black roots for everyone" record by Xavier Amin Dphrepaulezz based on an unusual vision and passion. On Cooking Vinyl.
14. 2nd Grade: Hit To Hit
As I concluded earlier, Hit To Hit displays two dozens of Double Double Whammy pure, uncomplicated and timeless bits of pop music for now people.
15. Chuck Prophet: The Land That Time Forgot
As always, Chuck Prophet sprinkles well-known, or worth of thinking about, lyric references with the twinkle in his eye, which gives each song on The Land That Time Forgot (Yep Roc Records) the impression of a novella.
16. Charley Crockett: Welcome To The Hard Times
Texan Country and Western with a dash of Gulf Coast Rhythm and Blues are the integral constituents of Charley Crockett's seventh studio album Welcome To The Hard Times (Son Of Davy/Thirty Tigers).
17. Paul Burch & WPA Ballclub: Light Sensitive
Paul Burch has put out a chain of relatively low-key and highly reflective albums through the last 25 years; Light Sensitive (on Plowboy Records) is yet another link in this chain of authentic music.
18. The Bobby Lees: Skin Suit
As a representative of the young punk scene, The Bobby Lees' Skin Suit – on Alive Records, edgily produced by Jon Spencer – proves that Woodstock (NY) is not a small town necessarily associated with rural hippie softness.
19. Reverend John Wilkins: Trouble
John Wilkins mix delta blues with gospel on Trouble, his second and last album, which was thankfully also released by Goner Records. Sadly, John Wilkins passed away in October 2020 due to complications caused by covid-19.
20. Calexico: Seasonal Shift
After ten studio albums, Calexico finally got around to release a holiday album (on eclectic City Slang) with originals and covers that have gone through Burns' and Convertino's Tex-Mex processor.