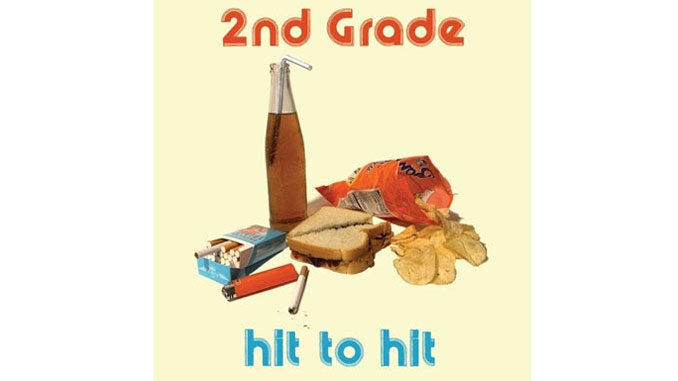 2nd Grade's top grade second album Hit To Hit on Double Double Whammy is characterized by inventive and smart pop songs. Some songs are mere snippets as we get a full 24 of them on this album (twelve on each side of the LP) with just over 40 minutes of playing time. Peter Gill (former band Friendship) wrote and performed the first 2nd Grade album Wish You Were Here Tour (2018), but for Hit To Hit, a four-piece band was formed around him that brings different experiences into this album from Philadelphia's music scene.
The easiest way to describe Hit To Hit is to equate it with a cross between the ingenuity and restlessness that Guided By Voices is known for and sweet pop songs à la Big Star, making the album come to rest somewhere in Teenage Fanclub-land. Inspiration comes from everywhere and even everyday trifles can become building blocks for a song.
Here are some tasters from Hit To Hit showing the large spread of this literal brainstorm: W-2, Dennis Hopper In Easy Rider and Velodrome/My Bike.
Hit To Hit is pure, uncomplicated and timeless pop music for now people – particularly fitting all of us with a short attention span.