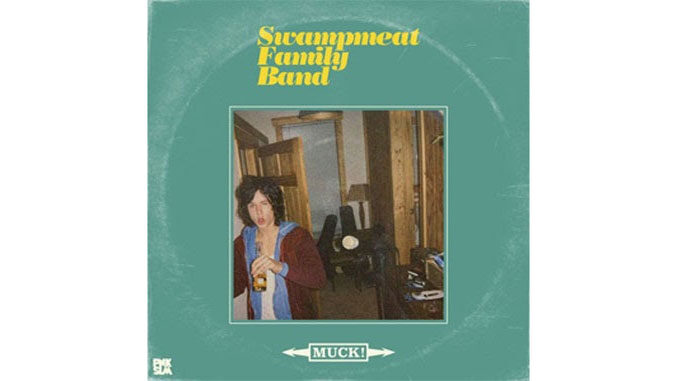 Muck! is the second album from Swampmeat Family Band – an outgrowth of the garage-rock/rockabilly oriented combo Swampmeat. Swampmeat Family Band is a quintet from Birmingham (UK), which includes Low Cut Connie co-founder Dan Finnemore. They are in the safe hands of PNKSLM Recordings.
The title and the band name raises anticipation for those of us who lean towards the garage-like side of music. And we also get what we long for. The album's edgy appearance is enhanced by the fact that it was recorded in one sweep during just one week. Its content is maybe best described as some kind of rough Anglo Americana that has adopted the best parts of Low Cut Connie. But Swampmeat Family Band are no strangers to include horns, dobro and pedal steel, which means that country elements are present in various doses.
These three selected tracks indicate the variation you can expect from Muck! Friends On The Floor is on the rock and roll side, while Mother's Lies introduces almost a Mexican feel, Calexico style. This trio is topped with a Route 66-treatment of The Velvet Undergrounds' Foggy Notion.