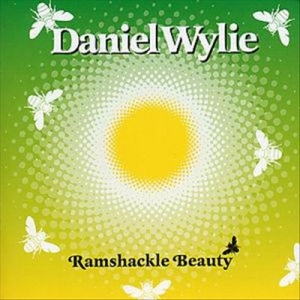 OK, I've said this before, but now it's official … The parting of the Cosmic Rough Riders and their frontman/main songwriter, right after they'd hit the big time with Enjoy The Melodic Sunshine, is actually a good thing!
I never really had a problem believing that Wylie will remain where it's at, but after hearing the Cosmics' first post-Daniel album, it became obvious that, no matter how good they were together, now we're gonna have twice as much just as great music, if not better.
Of course, the west-coastish, mid-to-end sixties influences will always stick around, in one form or another, but just like his former bandmates, Danny takes it a bit further, closer to the moderndaze.
The universal Make Love To The World and the countryfied Consoling The Girl, both jangly, folk-rocking odes to love, are brought to the contemporary context thanks to his own superb production, Maybe I've Changed, Unwind and Snow Pony have all that's needed to fulfill the criteria of the "power-pop classic" label and Grapevine is stuck somewhere between the mentioned definitions.
Brighton Beach is a stripped down acoustic beauty, with it's Simon & Garfunkling gentleness, shared with Weller's English Rose, being the only thing in common with the Mod concept, suggested by the title, while Michael The Butterfly also stays within the folky popsike concept.
Naturally, there are some tunes that would've fit perfectly with the "melodic sunshine" concept like the Young-fronted-'Springfield-like pair of Going Nowhere and Chasing Rainbows, as well as The Daily Grind with it's CSN vocal styling.
Ramshackle or not, beauty is the word to describe this record that is sure to become one of THE soundtracks of the upcoming summer.
[Released by Measured 2004]