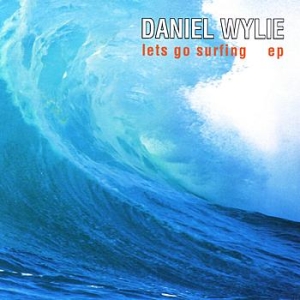 … but before we go, let's just clear one thing up, and it's that this isn't THAT kind of a surf, because Danny's still riding those cosmic West Coast sun rays, while the closest he gets to the actual beach, is the sand from Brian Wilson's living room, that you can almost feel under your feet, listening to Never Fall Apart with a big SMiLE on your face.
In the title track, surfing the big blue, is actually being offered just as an alternative to surfing the big white, in the more usual CSN-harmonizing way, which is also where Never Fall Apart and Together Forever fall.
With the latter's hippy concept, being taken for a possible consideration (by me) to become an official sequel to the Cosmic Rough Riders' Revolution (In The Summertime), and there's also If Anyone Can Change Me, which is just a perfect example of classic Glaswegian jangle, by way of Wylie's soulmates Francis McDonald or Duglas T. Stewart.
So, everybody wax up your boards and catch a way … to wherever … maybe even surfing.
[Released by Neon Tetra 2007]