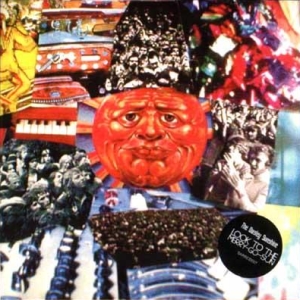 For all of you worried about the lack of a band like The Diggers, here's one that will shine a light on those worries.
Coming (not surprisingly) from Glasgow, The Owsley Sunshine are another bunch of Beatles-obsessives, but don't let this put you down, cuz theirs is one of the most imaginative and creative ways to do it.
Some of the things that come to mind is that this isn't too far from an idea of how would've Kurt Heasley, with any of his Lilys sets, sound like, if focused on the Fab's White Album/Abbey Road period, or maybe Badfinger going a bit more psychedelic … LOTS of familiar references, put through the prism of Britsike-ling quirkiness (in accordance with the acid-inspired band name).
The rawking opening with the title of Dr Donaldsons Charity Bandstand might be suggestive enough, but the following (Are) These The Times (?) will take you bouncing between mid-late '60s Lennonisms, seen through the "glass onion".
Pay Yer' Dues takes a slight detour, sounding almost like a Tommy-outtake while Socket In My Pocket, Dutch Hardcore and then What I've Said, grab it all back with their Beatlefingers.
God On The Run is a Macca-like screamer that will take you "back in the USSR" and the closing The Words / The Merry-Go-Sun mixes up both John's and Paul's White Album acoustic-contributions, leading into another Beatley popsike finale.
And while wondering how on earth this album still manages to stay unnoticed by some of THE labels (whatever that means), there's also a special bonus, in a good ol' "anthologic" way, of about half an hour worth of "out-takes, experiments and found sounds".
[Released by Start A Riot 2003]