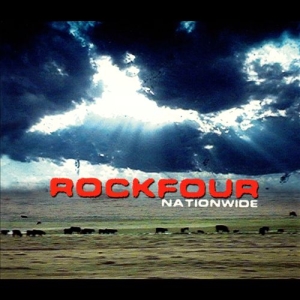 Before I've heard this album, I heard comments such as "purposely making a commercial album", "not as great as the previous one"…
Now, even though I do agree that it may not be as good as Another Beginning (which was a compilation from previous, Israeli-only, releases after all), to say that they're gone "commercial" is quite questionable.
Most of the tracks you'll find here are definitely (and unfortunately) NOT what you can hear on a usual album chart entry, except for some VERY special ones (like The Coral for instance).
I must admit that the opening Honey didn't sound exactly promising, with an occasional 12-string line and an absolutely insane freaked-out solo being the only details that grabbed my attention, but the following two, the title tune and Next Monroe, take it all back where it's at, which is Cotton Mather-like Beatle'66-psych-power-pop.
Mad Routine sounds kinda like the '66-Byrds backing Lennon and To The End takes it even higher in the air, towards the "mind gardens" of David Crosby.
I was quite surprised seeing the name of Sonic Youth mentioned in the press release, but it becomes clearer after the opening chords of You Said (I must admit that I haven't listened to SY for some time now but I believe it recalls the vibe of Dirty Boots), just adding another dimension to the already multi-dimensional soundscape.
More of the expected references can be heard in the pair of ballads Candlelight and I Can Read You Now, made special simply "because" of the gorgeous, almost spiritual, late-Beatles harmonies, as well as a touch of Brian Wilson.
While retaining the slow tempo, Have A Good One moves towards the Badfinger-like delivery (which isn't THAT far actually) and Moving Fast slightly speeds it up (this is almost like they're following the progress of this article themselves) being another piece of Badfinger-ish late'60s-Beatlism.
So, if this is what you get after a band "going commercial", let's hope they all do.
[Released by Rainbow Quartz 2004]