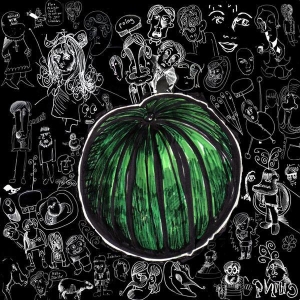 Described by my own self (in the review of their 2003 debut Look At The Merry-Go-Sun … find it elsewhere on these pages) as another bunch of Beatles-obsessives (in the best possible quirky way though), it seems that, after their sophomore effort which I still haven't had the pleasure to experience, these Glaswegians are letting lose of all the other obsessions of theirs too … and there seem to be quite a few.
The opening glammy bubblegum-ish psych cacophony of Intro/Better In Binacral might be pretty suggestive of the album's kaleidoscopic soundscape. Of course, there's still an obvious Beatles reference or two, sometimes retaining the Badfinger/Klaatu-through-Lilys popsike formula (Acres Of You, I See Your Eyes, Powered By An Electric Sheperd) of their debut, and sometimes opting for the more upbeat vibe, reminiscent of their native soulmates The Diggers (Till The Morning Brings My Train, Vultures & Doctors), recalling equal parts of mid'60s innocence and late'60s Abbey Road-running.
Dig Dig Dig might pass for a Wilsonian quirkiness by way of Squeeze, that could certainly raise a "SMiLE", Cold In The Sunshine and The News From The North both find themselves somewhere halfway between Syd'n'John's lysergic psych trips, and while we're at it, contemporary popsike just doesn't get much better than The Ones, while with the closing Welcome To Your Life they show that they're "born to be wild" too, in their own quirky little way.
Another aspect of the overall psychedelic experience comes with the cartoon-styled song titles, so figuring them out might be just as fun as listening to them.
[Released by Cell 44 2005]