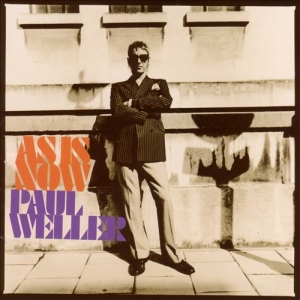 The Modfather (which he really isn't of course, but let's say that he might be a Modson at least), returns with his best offering in years, getting back as far as his own roots, with some of the tracks, which happen to be the first two singles too, even recalling his sweaty, Jam-packed power-chords (Come On/Let's Go, From The Floorboards Up).
There's also some laid back jazzy balladery, showing off his former Council membership (The Start Of Forever, I Wanna Make It Alright, Roll Along Summer), occasionally throwing in a loungey Bacharachian vibe or two too, and also including a full on funky rave up (Bring Back The Funk).
Sure enough, you won't be denied of the usual late'60s/early'70s fair neither, as heard right from the very opening Blink And You'll Miss It, sounding kinda like Hendrix at his funkiest, "heavy soul traffic" of Paper Smile, or the good time-ish Here's The Good News, which might have come from the office of Dr. John himself, and there's also the mellotron-laden popsike of Savages, kinda reminiscent of Friday Street.
So, even if this really is "as is now", thankfully, it's still how it used to be.
[Released by V2 2005]