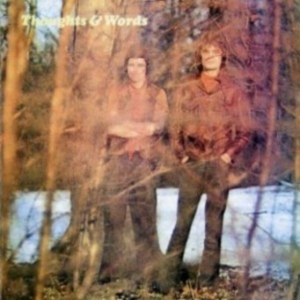 After the pre-Thoughts and post-Words collection of recordings (both out on Radioactive … see review elsewhere on these pages), here comes the only official Pandamonium longplayer … more than worth the wait too!
After being disillusioned by the laws of the music business, by early 1969 Bob Ponton and Martin Curtis opted for a more down-to earth approach, letting their songs be the only weapon, which happens to be a pretty lethal one, if you're a folky-harmony-drenched pop fan.
Thanks to the un-official third band member, producer/arranger Mike Batt, they float easily from the Idle Racing late '60s Britpop formula of the opening Morning Sky and the closing Charlie Gates, a genuine quirky pop item, that would sit comfortably on Pete Dello's post-Honeybus ride, to West Coast-ish CSN-like harmonies of And The Tears Fall Like Rain, or Donovan-sounding Brit-folk of Back In 1939.
The variety of "thoughts" continues with a bit out of place, but still great, Spoonful-ish piece of "friendly" good time r'n'b called Friends and the country-fied Beatlism in the vein of Badfinger or Twin Engine, Today Has Come, while most of the album's original b-side falls into the mostly acoustic based, stripped-down melodic folk, occasionally strongly suggestive of what was to come from the ex-Soup Dragon Jim McCulloch's recent Green Peppers project (Seven Years).
Oh, and the name/title confusion comes from their Byrds-inspired album title, being mistaken by the label for the band name, which only helped in gaining even further obscurity … until now.
[Released by Radioactive 2005]