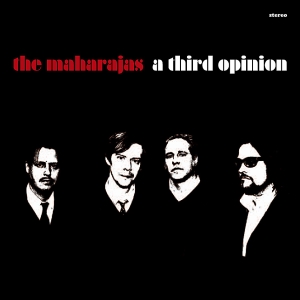 Along with The Embrooks, definitely the purveyors of the best that the moderndaze '60s-garage revival can offer. With every new release, it seems that bassist Ulf is taking over the songwriting credits more and more, and rightfully so, having that kinda of a Gouldman-nered quality about him.
On the other hand, as a true bandleader, Jens Lindberg kinda takes the backseat, sensing his bandmate's creative bloom, resulting in a couple of genre defining classics, such as the opening Farfi-sized fuzzy garage stomp of I'm Cracking' Up, that is sure to make the "miracle work", the folk-rocking punky twang of Misty Night, Sunday Girl, or the semi-acoustic nugget-in-the-making, Flying, which is also a pretty suitable description for their Strollin' frontman, Mathias' closing number, Night Has Come Again, in spite of it's plain, down-to-earth, almost demo vibe.
Besides Time, which is another example of almost perfect mid'60s beat, other Jens' contributions (and also the only two with his lead vocals) seem to be the rawest sounding pair of A Hole In My Head and A Girl Instead Of Me, taking it back to his Stomachmouths days.
Other tunes worth the mention might be the "tobbaco"-flavoured r'n'b of Good Life, the just-a-tad-quirkier-than-usual popsike of My Other Face, as well as some fuzzy-charged Raider-rides such as Ethanol Rocket II and Since You've Been Away.
Of course, none of the above would ever be the same without Mathias Lilja's equal quality of scream'n'croon, certifying his role among the leading contemporary vocalists.
[Released by Low Impact 2005]