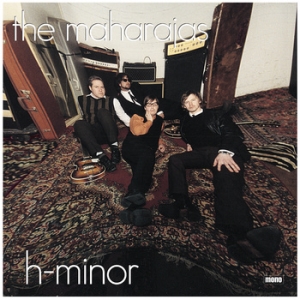 Just as the album title suggests, this is a minor chord heaven, delivered by the master of the genre himself, Mr. Jens Lindberg.
The thing is, that the band now sounds twice better than before, because the lead vocal duties are now being shared between Jens and another, first-class Swedish beatster, Mathias Lilja, often recalling the finest moments of his previous band The Strollers.
Recorded in a "new improved full dimensional mono", these sounds will make you remember the best of the moody, "poetic" Dutchbeat, here and there spiced with the Beatley vibe or two.
The opening Hang Out, with the upbeat What We Said and One More Chance, could all be filed among the mid'60s sounding would-be-Nuggets, alongside Time For Love, full of riffs that are sure to "please, please you", fab "oh yeahs" and "ooohs" that will melt your hearts, as well as bass-lines making you "see her standing there".
The mentioned moody, folky-jangle is provided by You Said Goodbye, Anything Right, also adding a bit of blue-eyed soul or Goodbye Sunshine, a piece of countrified Brummels-like folk that shoulda been a HIT back in time, What More Can I Do that shares something more than just the title with The Zombies tune, making an accordion sound like a common thing in the '60s beat music and there's also the wild garage punker, I Need Love, reminding us of the "shadows" of Jens' origins.
Besides it's overall "minor-ity", this one will definitely cheer you up!
[Released by Teen Sound 2003]