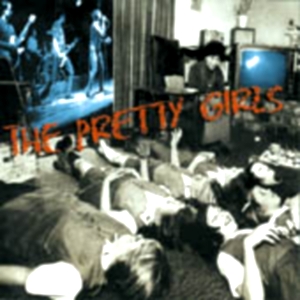 These guys, five of 'em, from Sacramento (regardless of the English accents) have the rough-hewn edges and melody sense of the Television Personalities and Swell Maps with a thick veneer of Bolanesque Glam (that bit Bowie turned in Ziggy) and a dose of Stiv Bators' fleer.
Or is it all just a recreation of Sparks Kimono My House without the keyboards? Anyway, blasting out of the box is the marching rocker Long Summer, complete with spinning, unkempt guitars, falsetto led choruses — ragged but pivotal — and an energetic joy. This alone is worth the price of admission, but then there's more fun.
Rocker City Kids is pure '77. As is the gang's-all-here group vocals led Razor Moon with classic walking bass runs and a bouncy, ragged melody as the guitars slice and dice though out.
They throw a big juicy curveball with a cover of the Flirtations' Soul classic Nothin' But A Heartache, done with much gusto, complete with attempts at all the backing vocal parts, it's all so gloriously ramshackle.
Even the spare, acoustic guitar led, mid-tempo ballad Chelsea Girl with its verging on over-the-top English accents is delightfully charming in its Hunky Doryisms. If these tunes ever reach Dan Treacy's ears it could very well raise him from the dead, or wherever it is he's hidden himself away at.
I guess I should note that two of these guys, singer Mike Diaz and bassist Jason Patrone, are part of the marginally better known combo FM Knives.
[Released by Trap Door 2002]