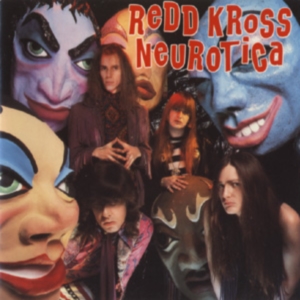 Long one of the top hard to find records, the brothers McDonald's better halves have reissued this on their label. You might not want to scrap your original copy, if you have one.
Originally produced and mixed by Tommy Erdelyi (née Ramone), Steven McDonald along with Jon Auer [Posies] have remixed seven of the tunes, retaining six of Erdelyi's.
Original CD "bonus track," the minute-and-a-half Pop-Metal Tatum O'Tot And The Fried Vegetables, has been augmented by the inclusion of two new "bonus tracks" from the vault: another terse, Metaloid tune, this time with a "quirky" New Wave accent, Pink Piece Of Peace, and a glorious, pseudo-Spectorian rendition of Sonny & Cher's It's The Little Things.
But if you don't have a copy then you're in for a treat, from the howlin,' psychedelicized title track, to the thrashing Bubblegum of Frosted Flake to the fleeting, wistful, funereal, echo-infused pop of original closing number Beautiful Bye Byes.
Then there is the twofer of the heavy duty Janus, Jeanie, and George Harrison and the subsequent Love Is You — a crisp, shimmering, loving Harrison pastiche, circa All Things Must Past.
While the masses saw '87 as full of more spandex, hair Metal bands than Chuck Eddy could hoist up his center mast, this was the true face of Rawk.
[Released by Five Foot Two 2002]
Redd Kross website