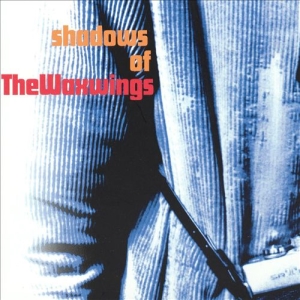 Coincidentally, like Sloan, the Waxwings start off the first number, of this their sophomore release, with a clanging noise (in this case a heavily distorted guitar chord). And while not to the level above, there is also something askew.
They're rhythm-centric construction — most of the songs here are based upon an assortment of riffs and rhythms (and a fair bit of Moe Tucker-style drumming) — is done a disservice by the production this time, even though Bryan Hanna returns from their debut as Engineer and Co-Producer.
This time they seem overcome by the toys: an extra helping of reverb and other efx that is slathered on throughout, which combined with the more liberal use of guitar fuzz (a move closer towards their live sound) reduces their dimensions. You need to think like a good flanker: got to get some separation
They still generate some tantalizing tension. The lead vocals (the occasional, various treatments not withstanding, but an irritant just the same) and harmonies sway and soar to produce some lovely melodies, like on the vocal portions of Look Down Darkly and Rifle Through. But over half the songs here stretch beyond four minutes, and they're front loaded (i.e. the two mentioned above) so a certain tedium sets in.
There is one truly classic cut here, Clouded Over. It's a tightly focused rocker. A single dirty guitar heralds in one of those treated vocals, which marches in on those tom-oriented, Tuckerish beats.
Then it breaks clear into pulsing, jangly Rock, under what sounds to me like harmonized lead vocals (or at least a double-tracked one). But it is the killer, effervescent chorus, reminiscent of the latter Silver Sun at their best, that gives the tune its greatness.
Because of the opening portion there is only two verses so the Big Rock guitar solo comes right after the first chorus which then feeds into a picture perfect bridge. The solo returns after the last chorus reprise to "bring it all home." Fifty plays do not diminish its pleasures one bit.
[Released by Bobsled 2002]