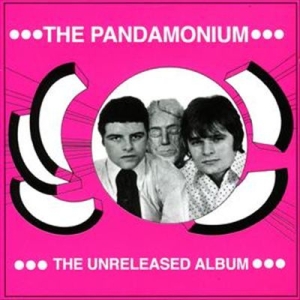 Late '60s Britsike fans will surely be familiar with the name of Pandamonium, through the trio of their CBS singles, with the first, Season Of The Witch, released as The Pandas, prior to Donovan's own version.
What we have here is a variety of Shel Talmy-co-produced sounds, recorded in 1970 by the band's songwriting pair of Bob Ponton and Martin Curtis, for the supposed debut album after the break up with CBS, and reflecting both the times before and after the turn of the decade.
Accidentally or not, the highlights are mostly concentrated in the first half of the album, starting with I Know You, which will make you "visualize" the powered-up harmony fueled popsike of Thomas & Richard Frost, followed by he Beetle-Gees-like baroque pop of It's A Long Time and the dueling fuzzy/backwards guitars of the Byrdsy raga-psych of I Am What I Am.
The classic sunshiny pop genre is featured through the appropriately titled Sunrise, and even when they go with a bit predictable commercial-formula, it still sounds pretty good, as heard in Idle-Racing-Hermits-Movements of Sit And Watch The Sunshine or the gently rocking of I Believe In You.
The jazzy latino feel of Waiting For Summer wouldn't sound out of place as a sequel to Jan & Dean's "rainy" concept, and there's also a couple of country workouts, of which only If I Could Be With You matches the standard set throughout the album.
To some, the presence of Heads, Hands & Feet / Fairport Convention / Fotheringay members as session men, might be of interest too.
[Released by Radioactive 2004]