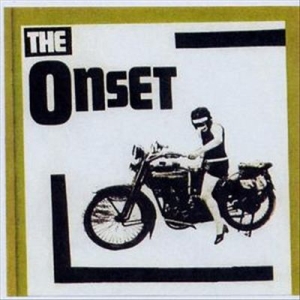 After a couple of compilation appearances (mostly on their hometown based Viper label), here's an album worth of unreleased tracks, recorded between '89-'94, and all (co)written by The Onset front man and The La's founding member Mike Badger.
Naturally enough, the comparison just can't be avoided, and Mike tends to support it by occasionally clearly showing off what his contribution in The La's was, through the Lloyd Cole-ish beat-pop jangle of tracks such as First I Feel You, Set For Destruction and Where Love Is.
My personal fave is Walking Tall, an acoustic folk rock piece of the kind that fellow Scousers, The Great Northwestern Hobos, are doing their best to deliver these days, Endless Sun is an electrified form of the same formula, while Rhapsody might be something like a folky chamber pop.
On a 12-bar side of things, there's a couple of them providing some late'60s bluesy-psych mood (Sun And Moon, Touch The Moon, You're Not Alone), while I Do What I Can comes out like a Stones-ish garage type.
I've never had a chance to hear The Onset's official album, but if it's at least as good as the unreleased stuff, Mike surely deserves his place along his old partners in the pop crime.
[Released by Generator 2004]