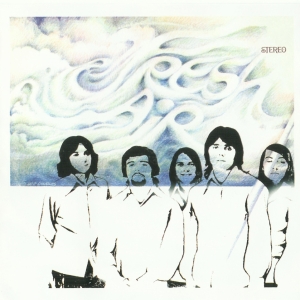 As usual, the Radioactive label makes available another one of the so called "collector's dreams".
Fresh Air's only album is something that the late'60s psych fans are waiting to "breathe in" ever since it's original release in 1970. Recorded a year earlier, in Hollywood's Sunwest Studios, the record captures the spirit of the time on both sides of the Atlantic.
The leadoff frantic cover of the 'Springfield's For What It's Worth might be the album's highlight according to some reviewers, but it isn't what I'd really call a promising opening.
Instead, I'd always take the originals like the ones that actually recall the song's author Steven Stills, fronting C S & N in a kinda rockier mood, with vocal harmonies all over the place (Somewhere A Mountain Is Moving, Sailor Man), or the heavy "attack" onto your "open mind" while wondering down the streets of Hight Ashbury (Faces In The Fire, I've Lost My Faith, Sleeping In Sunshine), as well as the slightly progy psych of the album closer I Finally Found A Friend.
Take a deeeeeep "breath" and feel the "air"… it's worth it!
[Released by Radioactive 2004]