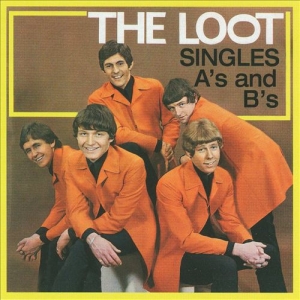 After hearing their complete output, the often used description of The Loot as "minor-league Troggs" seems ridiculous.
Though they do come from the same Andover, Hempshire, neighborhood and there are some undeniable similarities brought in by the ex-Troglodyte, Dave Wright, there are also a couple of tunes that The Troggs could've only dreamt of.
The sunny side of their 1966 debut single, graced with the freakbeat-ish r'n'b number Baby Come Closer, would've been enough to put them on the mod-beat map forever, but there was more goodies to come. On the b-side, there was a way calmer, jangly beat ballad Baby, a formula to which they return only once more, for the beautiful Save Me, another b-side, that was eventually withdrawn.
Unlike the title of the second single suggests, Whenever You're Ready is not The Temptations cover, but it still IS an upbeat blue-eyed soul type, (almost) followed by an unreleased piece of mod-popsike stomp called I've Just Gotta Love You, and then came another freakbeat "creation" in the form of She's A Winner, with Ronnie Bond behind the desk, bringing in more Trogg-relations.
On the musical side, what Wright brought in from his previous experience is most audible in I Got What I Want, and also in You Need Someone To Love, with just a dash of The Yardbirds too, as well as on the b-side of their last 1969 single, where they kinda recall the Troggs-goin-psychedelic with Radio City.
The a-side has them moving along with the times, offering a slightly heavier r'n'b "experience" of the Caleb Quaye-written (it's rumored that he occasionally provided some guitar licks too) Try To Keep It A Secret.
The one single that doesn't really live up to the standard (or it might be more correct to say that it's a bit out of concept) is the bubblegummy popiske of Don't Turn Around (could've been a perfect single for DDBM&T), backed with the pseudo sunshine pop of the appropriately titled You Are My Sunshine.
Oh, and did I mention that all of the singles came out on Larry Page's, Page One label?
[Released by Radioactive 2004]