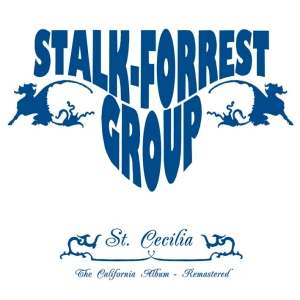 Mainly known because of their later incarnation as Blue Oyster Cult , Stalk-Forrest Group's unreleased (at the time) '69/'70 Elektra album, should be of interest to any West Coast psychead.
Besides a couple of tunes that can rank them among the classics of the actual genre (Moby Grape-flavoured hi-octane fueled boogie harmonizing of Arthur Comics or Donovan's Monkey), there's also quite a few cross-overs like the opening Gill Blanco County.
And Curse Of The Hidden Mirrors, sounding like the Allmans, had they been a bit more pop oriented, or the perfect Britsike/West Coast psych-jam marriage, concluded in Ragamuffin' Dumplin and A Fact About Sneakers, sometimes causing a state of an Open Mind, while the title track is a Love-ly dreamy popsike.
All of the above are usually colored with moody organ flourishes, taken to the fore with the funky Hammond groove of Bonomo's Turkish Taffy.
I'm not sure whether this will make any new Blue Oyster Cult fans, but it'll definitely widen the rack of your late '60s section.
[Released by Radioactive 2004]