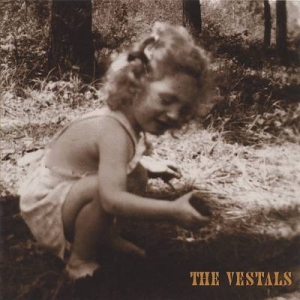 Throwing around the names of Jellyfish-and-related (The Grays, Falkner solo, Imperial Drag, Umajets …) had become a common thing in reviewing the contemporary power-pop genre, but it's pretty rare actually, that the band lives up to the above comparisons.
It's really only every once in a while, that an album appears, that you can place on the Jelly-rack, and The Vestals from Minneapolis are definitely one of those!
Though the first half of the album accurately fulfils the formula of cleverly arranged moderndaze popsike with lots of disharmonic jazzy changes, it's the second half that really does it for me, starting with the witty toon-sike of They Might Be Giants-like Another Way To Kill Me.
Things calm down a bit with the Macca-influenced baroque pop piece called Before The Color Dries, before they delve into the vintage-sounding quirky Britsike of Forever, It's True, followed by the more conventional late '60s Britpop update Face The Ground, and Too Late To Say Goodbye is kinda as if the 'Fannies had let Jason Falkner mess with some of their own stuff.
After another album or two, it seems that we'll have a new reference point in the future reviews sections.
[Released by Warming House 2004]