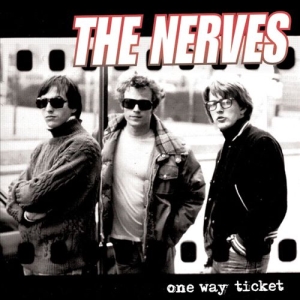 The good folks at Bomp and its subsidiaries have been doing a mighty good job at keeping the spirit of Greg Shaw alive (!) (not sure if the name of this one's intentional, but it sure sounds so). They say this is the first ever non-bootleg re-release, authorized by the band members themselves, which I find a bit strange because Penniman's 25th Anniversary 10″ seems quite official. It might be the first ever long player though…
However, there can never be too many Nerves releases after all, however late they come. Adding punk-ish guts to mid'60s influenced tunes is as close as tagging them goes, and based on nothing more than their sole '76 4-song EP, calling them one of the quintessential power-pop bands is a pretty safe bet. Even an average listener is sure to recognize the original version of Hanging On The Telephone, but neither one of the remaining three would've sounded out of place on any of the mid'60s albums by The Zombies, The Kinks, The Hollies and the like.
Besides the supposed 7″ follow up recorded for Bomp, what makes this release an actual LONG player is no less than 14 (!) demos and live recordings, some of which you might find familiar if you're a fan of Peter Case's and Paul Collins' post-Nerves output with The Plimsouls and The Beat.
What's more, hidden among all of these, there's also one transglobal hit single about which I'm sure most of you haven't had a clue that it's an unreleased Nerves track, written by Jack Lee, which I'll always regret not being able to hear as a proper studio recording. Unfortunately, what's left for us is only this poor quality live version, compared to the inferior UK Top10 version by Paul Young from '83…
[Released by Alive 2008]