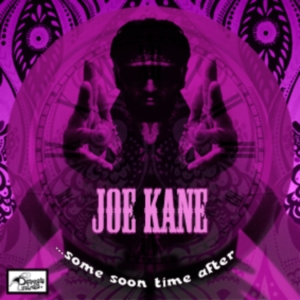 Last year, I called Joe's Only Joe Kane album, one of the most charming DIY releases you're likely to hear this side of Martin Newell. While being just as DIY, …Some Time Soon After is closer to his Owsley Sunshine daze, sounding genuinely vintage and most contemporary at the same time.
Covering a vast array of (mostly) '60s (sub) genres, he seems to be having just as much fun whilst wearing a full on dandy regalia and churning out quirky little Britsike rubble (Single Sided Laughs), goofy Toytown psych (Geoffrey Guzzlebucket's Juice Buffet), rootsy powerpop by way of twisted-Badfinger (We're All Dying, Running Commentary), or mutated Diddley-beat garage-punk (Jennifer One).
Even when displaying his influences almost painfully obviously, Joe doesn't fail to entertain. (Poor Old) Peter Peacock is almost like an alternate take of Dylan's Stuck Inside Of Mobile …, while 13 Seeds Of Doubt is not 1 doubt Seeds-influenced, though you'll have to download the Summer Solistice comp from the fabulous Trip Inside This House blog to get the far superior vocal version of the song!….
[Released by Desperate Umbrella 2009]