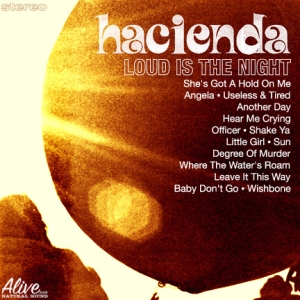 If anything, this just got to be the Pop album of the year! Capital "P"! Surprisingly enough, it was produced by the moderndaze blues guru, The Black Keys' Dan Auerbach, but as soon as you hear the earthy, live-in-the-studio vibe, it'll all make perfect sense.
References to classic mid-to-end'60s moments are a plenty. Odessey-era Zombies (Angela), Something Else-era Kinks (Useless And Tired), Abbey Road-era Beatles (Another Day), Smile-era Beach Boys (Sun), Big Pink-era Band (Wishbone) … It almost seems like a kind of a game where they're coming up with tunes of their own, each one referring to some of the most usual all-time Top10 list contenders. These days, all of the mentioned LPs are usually being re-released along with what we call "single-only non-LP sides", right?
Accordingly, this could be the opening She's Got A Hold On Me, which is like Badfinger doing an early Beach Boys tune, or Officer, the only one displaying a mild psychedelic blooz influence of their producer. All considered, Sonny & Cher's Baby Don't Go might seem like an odd choice for a cover, but then again, they sound as if they're doing it all just for the fun of it anyway, so it doesn't really disturb the overall good time-ish concept.
[Released by Alive 2008]