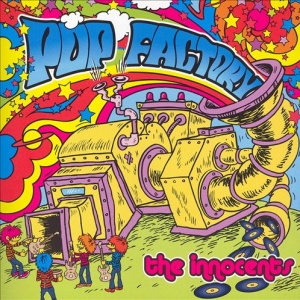 I'm a bit late with this one, but being just as "innocent" as they are (the CD has just gotten in); I suppose it's better ever than never.
Anyone aware of their late'70s/early'80s output as both Beathoven and The Innocents, should be just as aware of what a "pop factory" they are indeed, still producing power-pop gems, made of classic genre defining ingredients such as Mersey melodies, late'60s Who power-chord crunch and B-bands harmonies.
Which most usually equals the flavour of Raspberries, or of a bit more recent Rubinoos, as best demonstrated through Your Precious Touch, Nothing Succeeds Like Success or I Wouldn't Have It Any Other Way, which almost might've passed for a Tommy outtake.
As soon as they tend to slow things down a bit, you're instantly taken on a "merry-go-round" ride by way of Macca-through-Emitt-Rhodes-by-way-of-Eric-Carmen as heard in Out On A Limb, Here Comes The Loser, While I Sleep and Nothing Stays The Same, making the same kind of a ride more upbeat once again with Last Night.
Comes in a beautifully designed cartoon-like cover art, in perfect accordance with its candy sweet content.
[Released by Wizzard In Vinyl 2006]