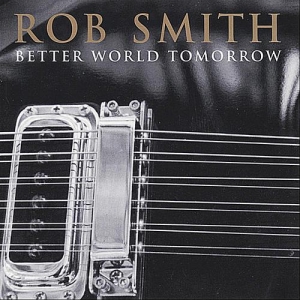 After the self-released collection of (superb sounding) demo recordings several years ago, the first proper solo album by the one time "Innocent" guy from down-under, delivers just what's been expected, which is hook-leaden, vintage-inspired power-pop of the highest order, made under the guidance of the OzPopWiz Michael Carpenter.
The classic Rubinoo-zed a-capella opening leads right into the power-popin'-Beatlism-by-way-of-Raspberries called Any Fool Can See, a place revisited once again through the Merseybeat of Sad Sometimes, both complete with Rob's pop-perfect Eric Carmen-like voice.
Skinny-tied audio recollections of like-minded souls, like the already mentioned Rubinoos or The Knack, can be traced in the tracks like Deep Sleep or Opposites Attract.
Say Goodnight is a heartbreaking ballad in the shape of an imaginary Wilson/Carmen collaboration and Where Does Love Go?, while staying within the baladery frames, will take you towards the AOR direction, which you won't mind at all.
Besides the Dion nod mentioned in the liners, Little Miss Runaround will almost make you see The Temptations "the way they do the things they do" around that mike-stand.
While On Time Kinda Girl will definitely make you want to "get to know better" the Turtles-like sunshine harmony pop genre, if you aren't already familiar with it (which I honestly doubt, if you're already listening to an album like this).
Released only in Japan, it's a strange place for an Aussie guy to start conquering the world, but he sure has the means to do it.
[Released by Wizzard In Vinyl 2004]