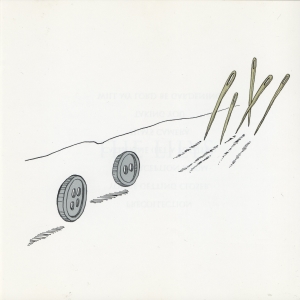 (Un)fortunately, I hadn't had a chance to hear the US release of this album (Precollection on Manifesto), which kinda bothered me for the last year or so, but now it seems like not such a bad idea, since this, European one, seems to be the definitive one, adding three mighty bonus tracks, as well as two new mixes of the old ones.
The Precollection reviews suggested some major changes, described either as very good or very bad (!?) and now I can see why … it's not THAT surprising really, it's just good ol' Kurt moving further down the line.
You can either catch up with him having one of the trips of your life (without chemicals) or you can join the ones that just don't understand, letting him go his own way, which you will regret eventually.
There IS a coupla tunes that would've fit onto the "Better …" or "The 3-way" concept, besides the extra quirkiness, like You're Getting Closer, which may be (getting) close to what Townshend would've written for Syd Barrett, complete with Pete-like power-chords and Moon-iacal, tribal percussion.
Other self-refering audio-flashbacks may be the popsike pair of Will My Lord Be Gardening and Dunes, as well as the freakbeat-ish Squares.
In accordance with the already mentioned, the opening Precollection, brings to mind different things everytime I listen to it, which, put in one sentence, may be an imaginary collaboration between the Oddesey-era Zombies, Village Green-era Ray Davies and pre-Document R.E.M. … all on acid! … not that they hadn't possibly been on it themselves, but this is as if they'd been on some real bad one, though Heasley makes it all sound like a good musical trip after all.
Naturally, the beloved Ray Davies influence creeps in more than once, though in a kinda latent way, compared to the previous releases, as also heard in Catherine (Let A Positive), which might as well been one of the most progressive Smiths track that they've never recorded.
The Perception Room and 356 offer some dark Liverpudlian vibes, in the vein of the 'Bunnymen or Teardrop Explodes, Taking You is fullblown late'60s psychedelic haze, Mystery School Assembly offers an odd Syd/Velvets collaboration formula, Meditations On Speed is an organ-ized, fuzztoned garage punk with Dylan/Mark E.Smith vocal stylings and with David Lindley stepping in for an Eastern-influenced solo,
While Film Camera mixes equal parts of Ray Davies (again), a bit of Bowie, as well as some of the band's shoegazing past, wrapped up in "love-ly forever changing" arrangement, which appears throughout most of the record actually.
One thing that definitely remains, is the feeling that every time you listen to the Lilys' tune, it's like the first time. There's always something new that's left undiscovered.
[Released by Rainbow Quartz 2004]