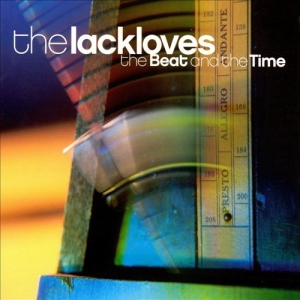 I don't really agree with the press release stating that this one's a "more muscular, polished and psychedelic effort" than the previous one, but what I do agree with, is that it really WILL "put a smile on any Rainbow Quartz fan".
The former statement might as well scare the band's old fans, making them think that The Lackloves decided to join the contemporary power-pop stereotype, completely abandoning the more retro sounding arrangements, which did not happen, thankfully!
With Starcitybaby, they've achieved what could be the perfect (non)retro compromise, and they continued with the same concept here, leaving enough of what they're the best at, like the classic Merseybeat updates Never Gonna Fall, Don't Leave Me Now or If Ever I, which is like a bit more cheery All I've Got To Do from With The Beatles.
Or The Byrds-like harmony fueled jangle of The Has Been, Still Missing You (a reminiscent of a bit sped up Turn Turn Turn) or the slightly countrified I Could Be.
However, the ones that represent the power-pop segment, do that in the way-above-average-form, as heard in Do You Love Someone, Excuse Me, Use Me, featuring some Raspberry-flavoured rawkin' or the opening The Radio's Mine, being the kind of a power-pop-psych prayer for the good things to be back on the airwaves.
Also featured are the re-workings of another two songs (two also featured on Starcitybaby) from their Endora Box debut As Far As You Know, the first being the "revolv(er)ing" Nowhere Near Here and the other one is the ballad Know You Now, with it's "badfinger" pointing right at you!
[Released by Rainbow Quartz 2004]