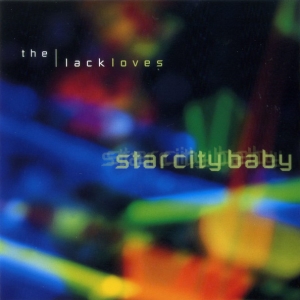 Mike Jarvis continues his mission of "blowing the pop" out of our minds.
This is The Lackloves' second release, and the first one to be properly distributed, which are probably why some of the best tracks from the debut are being re-released, appearing here in fuller, updated versions.
Goodbye and When Love Ain't Around sounded so good on As Far As You Know, I could hardly believe that they can be bettered, and it's exactly what happens here. The first one now brings out the acoustic guitar in front of the 12-string, and adds some extra vocal harmonies too, showing it's million-selling single potential, while the guitars jangle even more on the second one, bringing it back to the future and making the original version sound like an old mid-'60s classic that served as an inspiration.
The one that I prefer the old version of is Molasses Funk, where it seems that the former's "revolver" was more charged up. As for the new songs, to me it's the Mersey flavour that suits them best, and it's best captured in Need To See You Tonight, Lovin' On The Phone (spiced with a bit of McGuinn, while he was Jim) or Down Deep, which, with it's 12-stringed "Harrisolo", would've made a perfect promo for the new DVD edition of A Hard Day's Night.
The opening tune, Starspangledsatellites, will make you believe that Buddy Holly was still alive around '65/'66, and Do You Miss Me has a similar background, sounding like a sixteez band playing a '50s-ballad, today!
Of course, an album like this just can't be left without some Beach Boys harmonizing, which you'll hear "get around" the closing tune Brown Eyes You. But, … before you think that's all about vintage reminiscing, there's also a good dose of skinny-tie energy infused into Something In Your Eyes (still keeping the Mersey flowing) as well as in the power-popin' Emily.
A while ago, there were some rumors about "Shades" Paterson, of The Wonders, being based on Mike Jarvis … Anyway, whatever the truth is, this album would've made an even better That Thing You Do soundtrack.
[Released by Rainbow Quartz 2002]