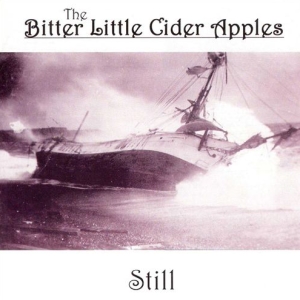 Take a Dorset band, cheer it up with a Lucky Bishop, add a few more of those here and there just to make sure, throw in a Fairport Convention member's nephew and you're about to experience a Britsound of kaleidoscopic variety.
Those who were aware of the band's existence in the last ten years or so, say that this is one of the most awaited debut albums to come out of the British underground scene. The influences seem to vary from one song to another so you won't be able to put a firm label on this.
All you get are latent hints, that bring to mind some names that make an extremely strange list of bands/artists that are rarely found in the same record collection. An appropriate string instro-duction is followed by the "supergrass madness" of Antique Happiness and then Tiger By The Tail, with a "bulldog" rearing it's head out of the melody.
There's also a Motown-by-the-way-of-Housemartins with-more-eclectic-influences-with-a-drop-of-Morrissey heard in Sad Lady, while Summer's Yet To Come explores the wyrd folky ways, just like Reality and Crocodile Head which also combine it with a more conventional, sing-along choruses.
Park The Car is the "yesterday's sound of Tomorrow, today!" How about that one eh?
If you have your own "permanent dream", this one's sure to make it a "real life". An album like this just can't do without a bit of a Syd-den quality, hidden in the early Bowie-like workout Wants And Needs and just for the good measure, there's also a bit of Zappa-quirkiness thrown in, in the shape Shamefaced.
Don't be bothered by the name, these special little apples are more than worth the bite, no matter what the consequence might be.
[Released by Pink Hedgehog 2002]