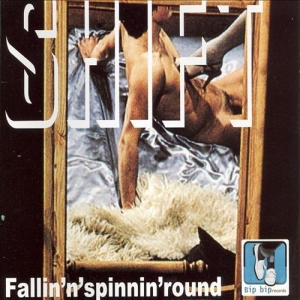 After graduating at Art School on the mod/power-pop subject, two thirds of the Spanish trio make a musical "shift", causing a clash between the '60s ideology and the '90s technology, and making you feel like "fallin'n'spinnin'round".
Basically, the songs are pretty close to the initial "schoolwork", but this time around it's all pumped up a bit, with dance-rhythms, moog/synth sound trickery and even some electronic percussions.
The title song, which also opens the EP, is a well chosen one, representing the actual turning point, sounding like Weller, had he made his own "shift" from The Jam to the 'Council today, instead of all those years ago.
The next one, I'd Like To Be, starts like Hendrix on the Isle of Wight, playin' to the half-awake crowd, to be replaced by the "wake-up call" of Shaun Ryder and The Happy Mondays, which is sure to make 'em move. It's not just the title of Mental Connections that reminds of Crispian Mills' philosophy, but the sound is also kinda like Kula Shaker without the Hammond, but don't let yourself be discouraged, cuz Shift pulls it through beautifully, with an epic chorus.
No matter if it's Art School or Shift, these guys' music will definitely get you on the dance floor!
[Released by Bip Bip 2002]