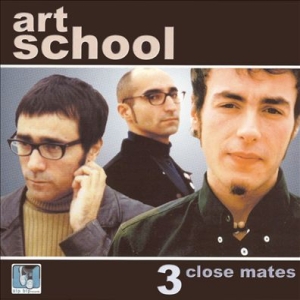 Just a slight look at this band's name and the album title could be associated to something that's not far from something that could be called the nowadays "All mod cons".
What's really hidden behind the cover should become exactly that, in some parallel, righteous universe… the ultimate mod classic of the third generation!
One of the tiny little obstacles on its way to stardom is the geographic origin which is Murcia, Spain!?! With their second album, the band managed to grab one of the leading roles of the neo-mod revitalisation happening in Spain in the last decade or so and that's a fact that opens the doors to many of the mod/'60s rallys all over Europe.
Giving themselves up to the usual MODernistic influences (Who, Small Faces, Weller, Soul, R'n'B…) as well as some post-new wave skinny-tied ones (Paul Collins' Beat, Records, Jags…) the music of this power-trio results with Jam-packed jewels like London Breeze, Chimney Sweeper, Your Little Sister or heavy soul numbers like The Trip and Lemon Pop Song imbued with wild Hammond screams but still with an evident dose of originality just enough to get themselves out of the Modfather's shadow.
Of course, just to make things perfect, there's also a tune called Southern Lullaby in an English Rose role and the pedantic choice of the Lambrettas' Dance cover falls right into place among the rest.
All in all, far from the mass-media eyes/ears and in the shadows of the "commercial mod revival" a few years ago, there's the essential neo-MODernisation goin' on, and Art School is definitely taking part in it!
[Released by Bip Bip Records 2000]