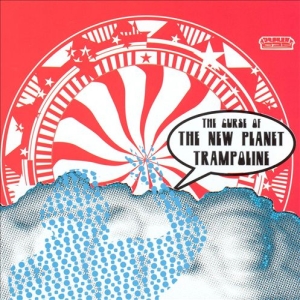 If your idea of a good record is about throwing around rubbles'n'pebbles'n'nuggets, time spent listening to this one will definitely be considered as a good one!
The captain of the "trip" is Matt Cassidy of Cleveland's psych-popsters The Volta Sound, this time taking a slightly more psych-oriented course than usual.
The album opens with the pair of Farfi-sized Britsike workouts, Phantom Picture Taker (already heard on the Orange Sky label comp Carnivals, Cotton Candy And You) sounding like the early Pink Floyd taking part in the SF Sorrow sessions
And Mr. And Mrs. Watterson being another one from the imaginary Syd-fronted 'Floyd archives, a concept revisited once again with Nag Champa.
Moving towards a bit more universal sounding popsike are Whirlpool Clyde, the folky Fishbone Song and Fake-Ass Moon, which can almost pass as The Turtles demo.
Northwestern Woodpecker is a product of the early'60s British r'n'b boom (sounding not unlike their Philly soulmates The Lilys), Hospitality is another "pretty" piece of freakbeat, by way of the Dutch Outsiders, and Gimme A Moment adds a kinda darker shade, honouring the Music Machine legacy.
Adding to the variety of sounds, and also sounding a bit out of place here, is the Johnny Cash tribute called Skeleton Key.
There's also a track called ESP Medallion which, while not being among my faves here, could've been the one to secure the band's piece of the contemporary garage-hype.
[Released by Elephant Stone 2004]