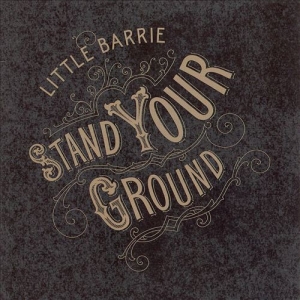 Having heard their debut album a while ago, I was pretty much thrilled by the sheer simplicity of the retro-futuristic sound, as (non)produced by Edwyn Collins.
Now with Mr.Collins' name being left only in the thanks-list, and with Dan The Automator at the helm, they seem to have learned the lesson well, still not leaving too much of the knobs to be twiddled around. It's still all about the down-to-earth sounding, but infectiously groovy band delivery, with (Little) Barrie Cardogan building up his ever-growing reputation of soon-to-be-guitar-hero, backed by a super-tight rhythm section.
Mostly sticking to vintage rhythm'n'blues, jazz and soul influences, too many to be listed, the outcome is most often pretty funky, with a moderndaze touch of the likes of (more stripped down) Beck, The Zutons or Weller, as heard in Bailing Out, Pin That Badge, Just Wanna Play or Cash In, with the latter also throwing in some wailing harmonica, just for the blues of it.
On just a bit more conventional side of things, Love You almost gets there, in a country-ish r'n'b way, Green Eyed Fool is a fuzzed-out blue-eyed soul dance floor stomper, right outta garage, Pay To Join seems like a perfect soundtrack for an endless highway drive, while Pretty Pictures is a strutin' Stray Cat rockabilly, and when they decide to slow it down a bit, where it leads is towards some cool, laid back jazzy vibes with Yeah We Know You, and just as laid back, moody soulful blues by way of Hendrix with Why Don't You Do It.
To summarize as short and clear as possible, this is my new favourite new band!
[Released by Wall Of Sound 2007]