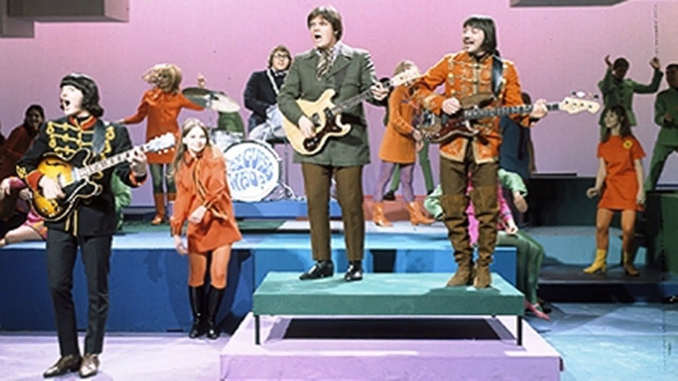 As yet another twelve months bite dust, tis time again to whisk ears back upon what the year past had to offer within the "Rock," "Pop," "Pop-Rock" and (my personal favorite pigeonhole) "Otherwise" competitions.
Now this time, I present an alphabetical mix of curios both new and re-issue – with even a couple of beauts which technically came out a month or twelve or twenty outside our strict chronological criteria but failed to reach MY full attention til A.D. 2002 – each and every single one of which, if they aren't already, do most definitely deserve an immediate place deep within your daily listening habits.
All set then? Ears open, if you will, to…
CHRIS BUTLER The Museum Of Me
The man, the far-from-myth, yes the supreme audio architect which is still Chris "I Used To Be A Square Peg, But I'm Alright Now" Butler has finally packed the absolute crème of his home-recorded (on Edison wax and Webster wire recorders, direct-to-lathe-and-PortaStudio, and even the Rolling Stones Mobile!) crop onto this one great big disc.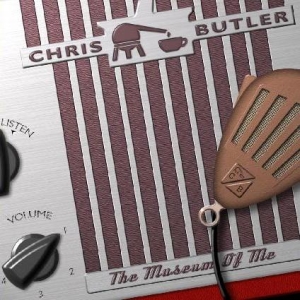 Complete with just about everything from mini-song sketches (lifting off with the soothing benedictory Hole In The Sky, which opens The Museum Of Me just as Meant For You introduced the Beach Boys' Friends) through to full-blown soundscapes of near-cinematic stretch (the lasagna western theme which is the Beatles' authentic Studer four-track-recorded – Really! — version of Bad Moon Over Mel Bay) these seventy-one full minutes go a good sonic mile and then some past what one may rightfully expect from such an assemblage of perfectly unapologetic retro-fi'ness.
Why, The Idiot Trail deftly chews up then spits straight out the comparative self-pomp of The Eagles at their most, yes, idiotic, while The Bottom Of A Workingman's Beer and the Con Edison-powered Power sound nothing less than Lost Lennon Tapes for the End Times!
Similarly, The Man In The Razor Suit takes but five-minutes-twelve to completely demo-lish such recent big-budget collections of triteness as those by Ryan Adams (et al et ALL).
Intricately interspersed with snips of dialog and comparable found sounds, then trailed by a doubling helping of fascinating Bonus Footage to boot, this is one musical museum you undoubtedly will be returning to quite often after your initial visit …though you really should try to keep from thinkin' bout them gurls so much you know, Chris!
CANDYPANTS Candypants
With Robbie Rist at the controls (of not only the van but the CD player as well), an afternoon stuck in traffic somewhere deep in Orange County, California CAN have its benefits. You roll down the window, take another bite off your Double-Double In-N-Out Burger and inquire of your host, "Heard anything real real good lately?"
Last time I asked, a thoroughly delightful series of tunes started pouring from the dash that sounded a bit like Armed Forces Costello here, then rather akin to a Disney-ized version of Apeman Kinks there, and all topped with the sweet-tart vocal stylings of one Lisa Jenio, in whose mouth commands such as I Want A Pony sound anything but cupie-pie.
For those already skilled at reading between the lines of Ronnie Spector's mascara, deceptively diet-lite confections such as Cherry Picker take on much more sweetly vindictive undertones, while quite conversely Slayer and Fake It will patty-melt hearts faster than Kirsty MacColl at her finest.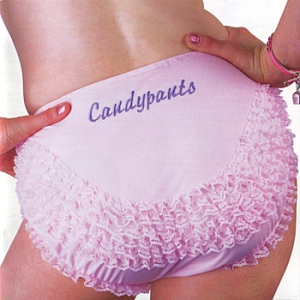 Lyrically at least, Lisa's sensibilities, as she herself croons, lie pointedly further south than the Romper Room approach her music often suggests (as if The Playboy Channel had very early one Saturday morning broadcast some alt. children's programming), yet everyone involved are equally adept at tackling even Allen Toussaint's Everything I Do Gonh Be Funky (From Now On)…and sounding every beat more LA. than L.A. for their trouble.
File this album most assuredly under the More Than First Meets The Ear and Eye category then, absolutely, and join us all in sitting right tight for the sophomore release.
JOHNNY DOWD The Pawnbroker's Wife
From the initial Buck Owens and Rose Maddox duet-in-double-hell-style weeper I Love You until the final dreamwork of Lee Hazlewood's Sleeping In The Grass has faded three quarters of an hour later, Johnny Dowd and his loyal associates have for the fourth year running now dented one dirt deep impression upon my musical year.
Jeez, wherever to begin?! Rose Tattoo, the perversely sly Family Stone out-take that never was? On Shakey Ground We Stand, wherein Garth Hudson escorts John Doe and Exene down some condemned carnival's midway? Or how about Monkey Run and Judgement Day, as Johnny's ace band continue their long-standing neurotic dance upon Jimbo Morrison's remains?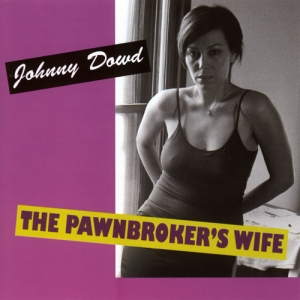 Listen closer still, please, and you will meet Billy Blu, "the keeper of the flame [who] repairs radios with alien transistors." Toss in a couple'a Christmas songs too, including the quite possibly definitive Jingle Bells I kid you not, and flavor all of the above with Kim Sherwood-Caso's alien-transistorized vocals, Justin Asher's barb-wire guitar (which shoots several of these songs straight to their knees during the final bars), then put beneath the hood drummist Brian Wilson (yes, but not THAT Brian Wilson) and you too can experience one of 2002's – or probably even 2020's – most thrilling recordings.
Or, as the man himself explains, "There have been some good times and some bad times and a few times I lost the faith, but I'm still a true believer in the power of music. Rock 'n' roll is my religion. It's all I know. Thanks for your time."
Anytime, Johnny. Anytime. See ya next year I bet.
The GUESS WHO This Time Long Ago
Pardon me, but may I get just a wee bit patriotic right about here for MY Home and Native Land?
I speak, just in case you wonder, of that sleeping giant of a nation which has produced far more than its fair share of musical wonders this past century or so, yet seems forever overshadowed by not only that big loud country immediately to their south, but (in the Sixties especially) by the sounds and stylings of Swinging England in particular.
Yet didja know that in the days when those Beatles were still skifflin' round Liverpool basements for jam butties and Benzedrine, the frozen prairie burg of Winnipeg, Manitoba already housed one working legend of a guitarist who was quickly beginning to carve his swath throughout – and eventually far out of – the Canadian pop-rock wilderness?
I speak, as you should already know, of Randy Bachman who, alongside Burton Cummings, proudly led Canada's very own Fabbest Four during the afore-mentioned Sixties and well beyond. Sure, you've heard the hits (American Woman, These Eyes) and then the spin-offs (the most mighty Bachman Turner Overdrive, anyone?)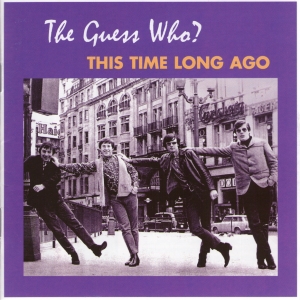 However, This Time Long Ago finally tells the story BEFORE those stories, with over two-dozen live and studio examples of just why the classic Guess Who line up (Bachman and Cummings alongside the king rhythmic section of Jim Kale and Garry Peterson) were then, and remain today, a quartet to be unabashedly marveled over.
Just hear these guys out-garage Paul Revere's original Raiders (It's My Pride), conjure the definitive Neil Young interpretation (Flying On The Ground Is Wrong), and then eat the Doors and even Cream for dessert in the process (with superlative workouts on Light My Fire and White Room).
No, this is not only exciting and enlightening, but in every way essential listening my friends … regardless of what side of the 49th parallel you happen to reside on.
THE KINGS OF NUTHIN' Fight Songs
Man! Oh, MAN. My upstairs neighbors are already fast asleep so I'm gonna have to resort to headphones for this one but, like the regal ruckus recalled in Eddie Cochran's barefeet-slappin-on-the-floor fests of yore, these Kings of Nuthin' pick right up where Little Richard's original band of Upsetters left off circa Sydney, New South Wales 1957.
You bet, this great big Boston-based beat and blue band savagely swing with sixteen cylinders, fire on all fours, bop like a spitting top, and in lead shouter Torr Skoog especially contain one greasy galoot easily the equal of Stiv Bators, Shane MacGowan, or even the denizens of practically every rock combo ever to crawl out of Hamilton, Ontario, Canada alive.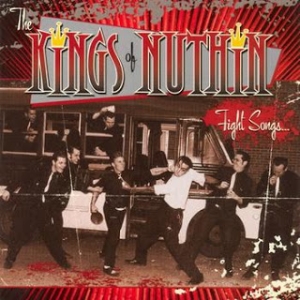 In fact, had Lemmy and all his Motorheads made some dreadfully wrong turn, lost a bet and wound up on the Twin Tone label late one lubricated night, this album would only BEGIN to tell the sordid tale. ie: The Kids Will Have No Say demonstrates exactly where the mockers of Pete Townshend's first songs went horribly, happily wrong, Callin' To Let You Know smells precisely as if Russ Meyer instead had directed Grease (and immediately hired Ruben & The Jets to star), and then La Chupacabra exactly evokes some sultry Saturday night box-cutter brawl between Louis Jordan and Los Straitjackets.
In other words then? Crazily kamikaze Punkrock of the Buzzcock variety recast in some long lost Alan Freed C-feature, or more precisely a Brian Setzer orchestra with big huge balls instead of cereal box tattooery.
My party platter of the year, Your party platter of the year, THE party platter of the year!
JOHN McMULLAN John McMullan
Second only to our good pals over at JAM Recordings in the Comp And Tribute Album Appearance sweepstakes, Mr. McMullan (as The New York Times shall someday be calling him) at last presents his first full, fully solo release…"thirty-eight years in the making!" as he proudly proclaims.
And such a real good one it certainly is too: Launching immediately off upon the rock 'n' rant which is Law School (precisely the sort of feeding-hand biter that's SUPPOSED to be filling Tom Petty's latest) and enlightening upon all the most proper of musical touchstones from then onward (vintage Twilley and Seymour here; Harrison-produced Badfinger there), John has assembled the kind of purely pop package that focuses upon craft as opposed to mere craftiness.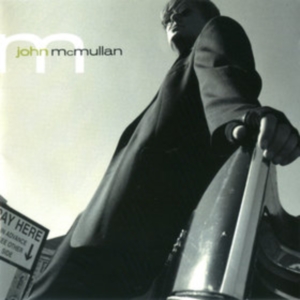 Mrs. Reginald perhaps does suggest a sequel to The Graduate in one way, yet quickly counterbalances any possible Buck Henry pretentions with the sort of brazen bounce best exemplified by the Mr. Webster of John's beloved Monkees.
The man's lyrics can wax wistfully upon evocations of the heartlands, as a song(title) the likes of Kissing To A Soundtrack Saxophone certainly suggests, but again without cloying or tugging at misspent emotions.
So, to sum up? Strictly, always brilliantly though, meat and potatoes rock, most assuredly Well Done throughout. As Dick Dawson might say.
MILO Smell The Parade
In its promo card's own words, "Milo is a novelty songwriter, lo-fi producer and one-man band. He records in the living room of his tiny apartment in Atlanta, Georgia. This collection of post punk, indie pop, alt-country, goth-folk, cabaret and garage blues is his first CD release."
Then no less than The Johnny Lazybones Lost And Found Music Review And Preview characterized Smell The Parade as, I again quote, "Kim Fowley meets Ben Vaughn." May I simply add that besides being impressed right from the get-go, before a single note was even heard (upon loading this disc into the trusty Pig Player and noting its ten tracks total a mere 28:28), I was quite floored at the sheer diversity this man can crank from an obviously budget-challenged palate.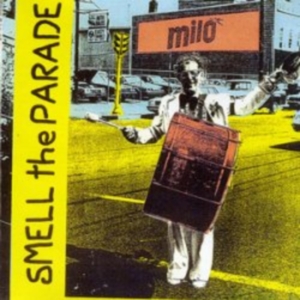 See, the listener is giddily whipped from the quirkful no-wave of Roach Under Glass to the They Might Be Even More Giant Mirko's Car to the uncannily Zappa'd Love Chained and on to the wholly Cryptic Corporate Cheated Lied Left (which brings back fretful memories of the time I once saw Conway Twitty duet with The Residents on very-late-night TV). Hey! And there's even a couple'a bonafide love tunes on here too!
All this from a self-described Minimalist ("…I still listen to the Ramones, I have sex alone") who, it bears repeating, records in the living room of his tiny apartment in Atlanta.
Kindly check your self-imposed musical restrictions at the door if you dare and, well, Smell The Parade at least once for me, alright?
MORTY SHALLMAN Love's Oblivion
Another fabulous find brought to my attention during a trip way out West last fall (thanx, Fran!), Morty Shallman boldly presents a 45-minute "novel in twelve pop songs" chronicling one typical relationship's ups and downs. And downs.
But rather than tugging us too deep into some Pet Sound-ing emotional morass, Love's Oblivion, via its bright-sparkling arrangements especially (just LISTEN to those background "ahhh"s supporting the first, and my favorite track Amy) keeps the mood airborne even when the lyric may take a turn towards the bleak ("I never knew love could be such a crashing bore"; "your friends and family line you up against a wall like a firing squad").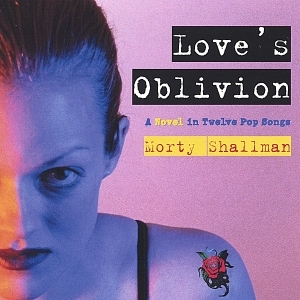 So whenever the proceedings do begin to lean towards the bombastic, a strategically placed acoustic-based reprieve such as song – I mean, Chapter number six, I Never Knew Love, will magically appear to cleanse the aural palate before diving back headfirst into the story at large.
Overall as well, Morty's spiraling vocals are kept full, alive, and very up-front indeed — why, it's a Nashville Mix, I tell ya – and when all is said and sung we are indeed left with, as the tray card insists, "not your typical boy meets lesbian, boy loses lesbian tale."
Instead, Love's Oblivion reads as one gripping, thoughtful song cycle, but one which never ever sacrifices the Love and Lust for the Literal. So, listen. Learn. Read On, everybody.
THE SQUIRES OF THE SUBTERRAIN Big Boy Pete Treats
"Big Boy Pete" being veteran Brit popper Pete Miller (whose original combos The Offbeats and Jaywalkers concocted several Sotheby-worthy vinyl collectables all those years ago) and those subterranean Squires of course the nom-de-group of upstate New York's resident sound surfer Christopher Earl.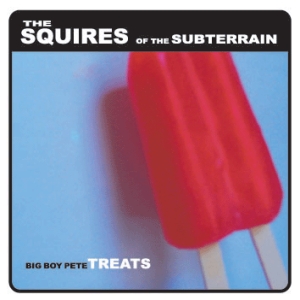 The result of this collaboration made in Rock and Pop Heaven? Three quarters of an hour's worth of expertly reverb-drenched, clipped 'n' crafted Merseybeat-with-a-tweak (best example being the long-lost Herman's Hermits B-side-that-should'a-been I Do Declare), wholly Anderson Council-worthy semi-psychedelia (Genius Man and especially Henry Nut) and even some slyly slick nouveau-Lounge (ie: Down In The Street) the likes of which haven't been heard much at all since the first season of Twin Peaks (those last couple of Wondermint releases notwithstanding at all).
Interestingly indeed, all fifteen gems herein were originally composed by Mr. Miller for various London music publishers over four decades ago but considered entirely inappropriate for the Carnaby-catered Tops of the Pops of those days. What were Denmark Street's losses then make for nothing but intriguing yet never annoyingly retro listening today, luvingly produced by none other than Big Boy Pete himself.
Then exit it all out on two minutes of the Squires' patented sonic SMiLEs and you've got one album which honestly can stand alone against The Move or even Who (Sell Out) within the bravest of international record collections.
TAN SLEEVE Fall Love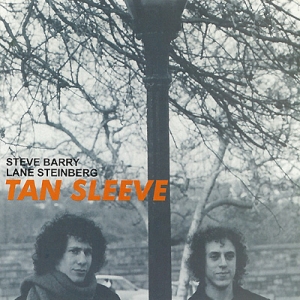 Lane Steinberg and Steve Barry, formerly one half at least of that most rightfully acclaimed The Wind are, with this short but extremely sweet four-song EP, at last beginning to "officially" release their just-as-beguiling work d.b.a. Tan Sleeve.
Yet while our subtly dynamic duo continue to flourish round the grand tradition of Messrs. Nilsson, Williams (as in Paul), Rundgren (as in his Todd album) and even Bacharach, the songs themselves are now taking straight off towards ever loftier, more adventurous but always charmingly so heights of fancy (as the deceptively simple title track immediately demonstrates in lush modulating abundance).
True, these are deliciously multi-tiered, keyboard-derived compositions …then suddenly the guitars come out in wide acoustic force for the classic John Sebastianesque It Doesn't Snow In New York Anymore, a track that could've so easily brightened even the Midnight Cowboy score (for starters)!
Possibly a harbinger of rockier roads to come? Perhaps, as Lane and Steve debuted a full-on band at their most recent International Pop Overthrow appearance. Nevertheless, the root of the Sleeve's approach will, deep down, always remain imbedded within the rich beauties of Steve and Lane's delicate songcraft, and with that remaining the core of their approach, the melody will forever haunt the heart of their matter.